Latest Chelsea News: The information that Chelsea is still thinking about making a deal for West Ham United striker Declan Rice in the summer was shared by a transfer specialist named Dean Jones. Rice spent the years between 2006 and 2013 as a young player with the Blues. But, he is still under contract with the Hammers and has more than two years left on his deal.
Declan Rice has established himself as one of the most talented central midfielders in the English Premier League over the course of the last couple of seasons. The England international is a skilled passer who also has a better than average understanding of the game. He also can press forward when necessary.
West Ham United has a tremendous amount of respect for the player. They will do all that is in their power to retain him on the team.
What's the report?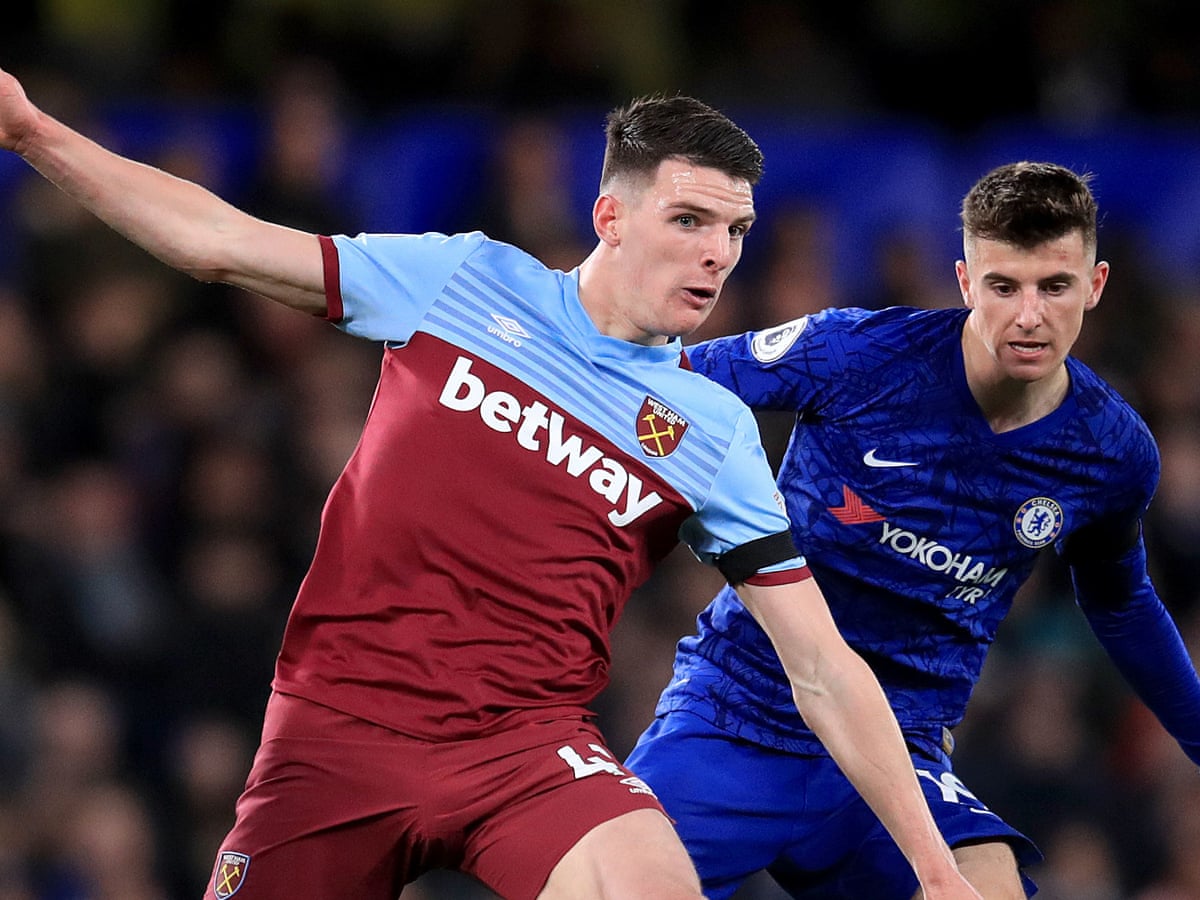 According to The Telegraph, Chelsea, who was recently owned by a group headed by Todd Boehly, might have money of up to £200 million for the summer transfer window. The Blues could be able to use a sizeable portion of that cash toward facilitating trade for Rice. Jones stated the following when asked by GiveMeSport about the Londoners' transfer plans:
"Let's not rule out the chance that Chelsea may make another attempt to sign Declan Rice. This is especially true now that the takeover has been given the go-ahead. There is talk of a fund of around £200 million.
Rice could be such a huge asset for Chelsea. I've been informed that his name is still being mentioned as a prospective signing with the club. This Chelsea group needs a renovation, and people will depart."
The terms that West Ham United is requesting might make it impossible for Chelsea to acquire Declan Rice.
Latest Chelsea News: Declan Rice to Chelsea Happening?
Declan Rice is a very good football player. During the 2021-22 season, he participated in 50 games across all competitions. He earned five goals and four assists. On the other hand, if David Moyes does not lower his asking price of £150 million for the player, it is possible that the Blues will not be able to complete the trade.
Andreas Christensen and Antonio Rudiger will both be able to leave their clubs in the summer as free agents. So, the west London club needs to strengthen its defensive options. If they budget £150 million for Rice's move, it is quite improbable that they will be able to recruit two quality defenders with the remaining £50 million.
Rice's move to London may be contingent on the Londoners offloading either Jorginho or N'Golo Kante to create room for Rice. Both players' current deals are set to expire in 2023. No extensions have been agreed upon by either party. If the sale is completed prematurely, Rice may be able to return to the club he played for as a youth and become one of the team's major players by the time the 2022-23 season rolls around.