PBKS vs DC Live Update: Irfan Pathan, who played for India as a fast bowler in the past, has expressed his admiration for Arshdeep Singh's performance as a bowler so far in the current season. He has showered accolades on him. For the Punjab Kings, Arshdeep has been one of the most effective death bowlers throughout the competition so far. He has consistently been able to execute his yorkers to perfection. Arshdeep has been successful in keeping the most important finishers quiet thanks to his economy rate of 7.14 (death overs). Additionally, he is sending a powerful message to the selectors with his performance.
In the 13 games that have been played so far during the IPL 2022, Arshdeep has collected nine wickets. But more significantly, he has stepped up whenever the team has needed him over the various rounds of the tournament. To this point, he has more than justified the franchise's decision to keep him on board ahead of the blockbuster auction. He is shaping up to be a formidable candidate for a spot in the Indian squad soon.
Arshdeep Singh is keeping great players like Dhoni, Hardik, or someone else silent: Irfan Pathan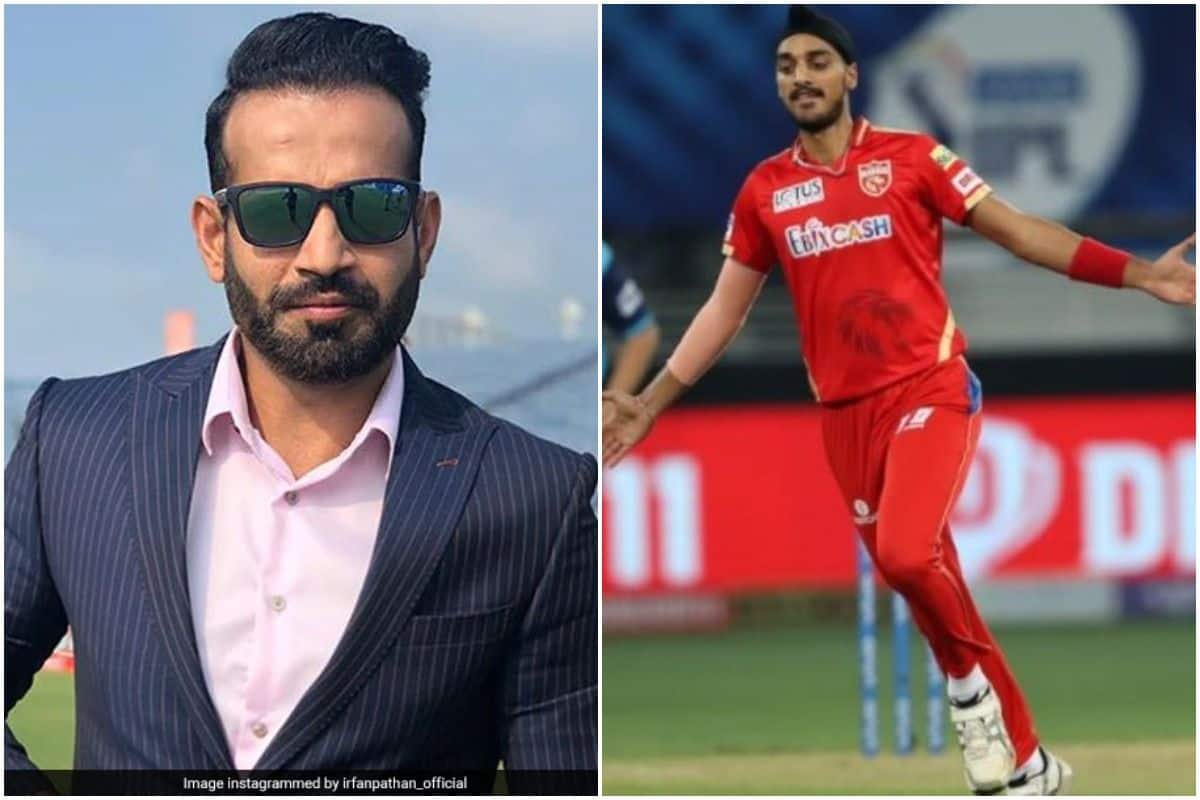 Irfan Pathan commented that Arshdeep is having a unique talent. He emphasized the characteristics that have set him apart from the other bowlers his age. He praised the seam bowler for demonstrating fantastic development in terms of his bowling growth and made notice of the manner in which he kept big names quiet in the last overs of the game. He went on to describe how Arshdeep has been able to maintain his presence for the Punjab Kings even though Kagiso Rabada is now a member of the team.
"Arshdeep is one of our most important players. He is youthful, self-assured, and right on target. Bowlers of his age have a lot in common with him. Yet he stands out thanks to all of these attributes. He is keeping major players quiet in the death overs, like MS Dhoni, Hardik Pandya, or someone else. The fact that he can do so tells volumes about the kind of ability he has. His development has been nothing short of fantastic," Pathan stated on the Cricket Live broadcast that airs on Star Sports.
"The fact that an untested Indian seamer is receiving the spotlight demonstrates how excellent of a talent he is. This is despite the presence of a seasoned international pacer in Kagiso Rabada. He is going to be the next great thing for Punjab Kings and India," Pathan said.
Harbhajan Singh also praised Arshdeep Singh
Arshdeep Singh, a young bowler for the Punjab Kings, has been praised by the veteran Indian cricketer Harbhajan Singh for his ability to perform well under duress during the upcoming Indian Premier League 2022. The young left-arm seamer from Punjab who has yet to earn a cap has been stealing the show with his phenomenal exploits in the 15th season of the Indian Premier League.
Harbhajan thinks that Arshdeep's exceptional bowling skills stem from his capacity to bowl with pinpoint precision with whatsoever ball he chooses to use.