Arsenal News Transfer: Gianluca Scamacca, a striker for Sassuolo, has reportedly been talking about his future in the wake of speculation that Arsenal is interested in signing him this summer.
The young player, who is now 23 years old, had an outstanding season in Serie A. His team finished in a solid 11th position thanks in large part to his 16 goals and 36 total appearances.
Arsenal lost Pierre-Emerick Aubameyang in January. So, the Gunners are looking to add a center striker to their roster during the next summer transfer window. In addition, Alexandre Lacazette would be leaving the club at the end of this month when his contract would be up.
Arsenal News Transfer: What did he say?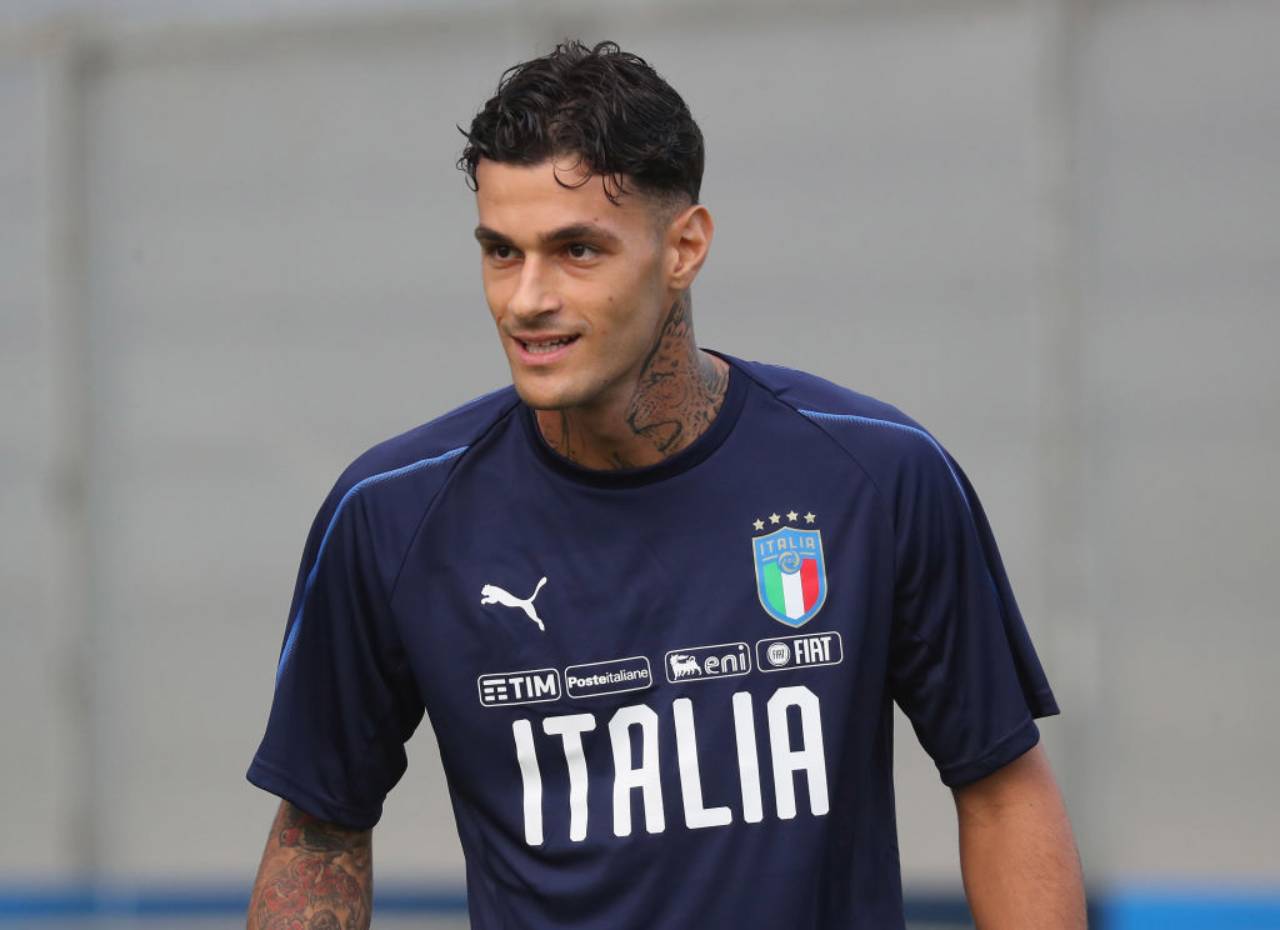 It also looks like Eddie Nketiah's future is up in the air. His contract is about to expire. According to La Repubblica, Arsenal has submitted an offer for Scamacca that is worth 35 million euros. But the Italian club is reportedly hoping to get closer to 50 million euros for him.
Scamacca has claimed that he is doing his best to avoid being sidetracked by the rumors that surround his future when he is on international duty with Italy. According to Italy24, he said the following to Rai Sport:
"I am a really simple kid who is living a dream. I will do whatever in my power to go as far as I possibly can. Those of you who know me can attest to this. This is not stuff that I read. I only want to perform on the pitch. The clubs have inflated the figures to their satisfaction. For me, it's important to step on the pitch and have fun."
Arsenal's striker shortlist for this summer
The Athletic reports that the north London club is reportedly showing interest in signing at least six center forwards this summer. Gabriel Jesus of Manchester City is their top priority.
The current contract held by the Brazil international, who is now 25 years old, has little over a year left to go. There is widespread speculation that the Gunners may be able to get Jesus for a much-reduced transfer fee now that Borussia Dortmund superstar Erling Haaland is on his way to the club.
Tammy Abraham, a Serie-A attacker who has achieved phenomenal success since joining Roma the previous summer, is another player that Arsenal is showing interest to sign. After having a breakthrough season in which he broke many records for Jose Mourinho's side, the England international will not be available for a low price.
Other players in the Italian top-flight who have been targeted include Napoli's Victor Osimhen and Inter Milan's Lautaro Martinez. Signing any of them would be too pricey.
Dominic Calvert-Lewin, a forward for Everton, is another player. He suffered multiple injuries this season. So, he had a challenging year. His squad miss out on a spot in the Champions League due to a lack of firepower in the previous season. So, Arteta will be eager to bolster his offensive options for the next season.