Arsenal News: Darijo Srna, who is in charge at Shakhtar Donetsk, says that Arsenal must pay a lot of money to get Mykhaylo Mudryk away from the Ukrainian club.
Arsenal added five new players to their team this summer for a total of €131 million. They also wanted to get a winger in the last few days of the transfer window, but they didn't succeed.
Mudryk, an attacker for Shakhtar, was mentioned as a possible move to the Emirates Stadium in the last few days of the window. There were rumors that the Gunners had agreed on personal terms, but nothing came of it.
Even though he wasn't able to move to the Premier League, Mudryk has continued to do well for the Ukrainian club. In the four games he has played so far, he has scored one goal and set up three others.
Srna has now said that Arsenal or anyone else who wants to get Mudryk's services must pay a big transfer fee. The Shakhtar director of sports thinks that the 21-year-old is the best player in his position after Kylian Mbappe and Vinicius Jr. 
What did the Director of Sports at Shakhtar Donetsk say about Mykhaylo Mudryk?
He said to CBS Sports in a recent interview: "Mudryk is a very talented player. He is the best player in Europe at his position after Kylian Mbappe and Vinicius Jr. If someone wants to buy Mudryk, they have to spend a lot of money and show respect for our club and our president."
It's not clear yet how much Shakhtar will want for Mudryk's sale, but the price is likely to be more than €30m. Srna said that the Ukrainian team turned down Everton's offer for Mudryk in the summer. 
He said: "We got an offer from Everton for €30n. When our president does not want to sell a player for €30m, especially in hard times, he shows everyone that he wants to move on in the Champions League and win the championship."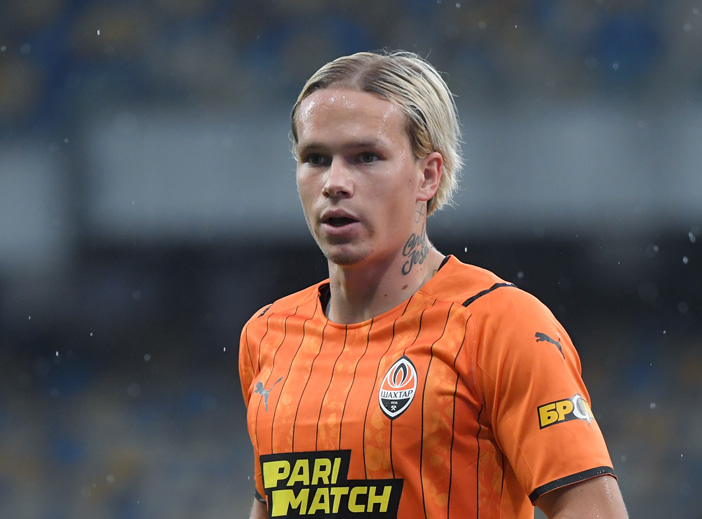 Mykhaylo Mudryk to Arsenal; will a deal happen?
Mudryk has a contract until 2026, but he might want to leave the club soon. He even admitted not long ago that it would be hard for him to say no if the Gunners asked him to join. 
He said: "I believe that every player wants to play in the Premier League. It is hard to say. But Arsenal has a great team and a great coach. I really like how they play. I can not say no to Arsenal from my side, but a transfer is not just up to me."
Reports say that Arsenal is interested in the Ukraine international, but it is still unclear if they will get him soon. The club needs new additions and they will need to find signings to make things happen. They may look to bring new players into the team during the January transfer window.
Let's wait and watch how things develop now. So far, it has been a positive start to the new campaign for the Gunners. Hopefully, it continues in the long run.