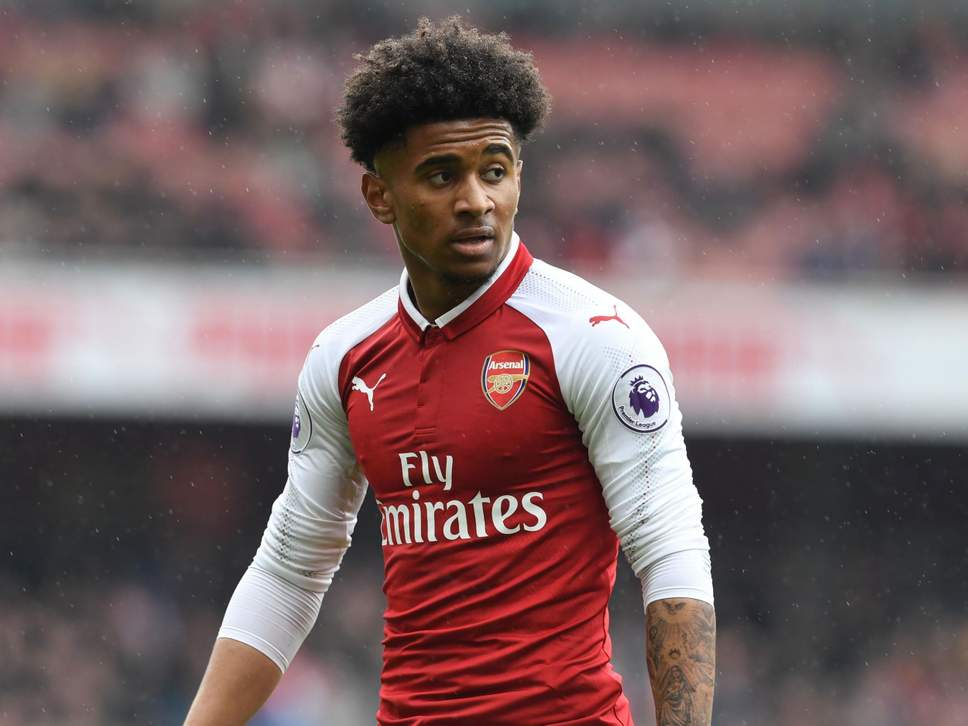 The story at this point in time is really simple. Reiss Nelson wants to stay at Arsenal. He is happy to extend his current deal. That is if the club management and manager Mikel Arteta want him to. For now, the player is enjoying his progress with the Gunners. He has in North London for more than a decade now and wants to play more football at the Emirates.
Further, Arteta is keen on retaining his young guns. He wants players like Reiss Nelson to stay and extend their deals. The reason for this is that he wants them to be part of his future plans. Some of them already are, while others can still make it.
Reiss Nelson is one player who has seen his ups and downs at the club. He has tried hard to be in the starting XI on a more consistent basis. However, poor form and injuries have been a problem for him. To add to that, players like Bukayo Saka and more, have surpassed him into the first team.
What is the exact update coming with regards to the Reiss Nelson contract extension!!?
Every player wants to have a stable career at their boyhood club. Especially if the club is as big as Arsenal. Reiss Nelson is a Gunner and he wants to leave his mark with the Londoners. However, whether he is able to do so or not, is a different thing in itself. He has to complete with a lot of top talents and with Arsenal looking to add more quality now, things could be really tough for him.
Despite all these challenges and more, the player wanted to stay with the club. On the other hand, the Spanish boss too wants to retain a 22-year-old young winger. A player that he feels has potential and could give him something different on the pitch. With that being said, things might be settled rather quickly in this case.
It will surely not be a transfer saga to be talked about much, as both parties want the same thing. Feels really good to see a youngster like Reiss Nelson committed to the club. He wants to be part of the long-term project and this is something that Mikel Arteta and Edu Gasper have been focusing on.
Let's hope that the club and the Englishman can reach on an agreement soon. An announcement of extension may inspire some of the other young guns to sign as well. Players who might be considering their future, may not take a positive step forward.
The latest comments by Reiss Nelson on his future
After his impressive performance against Nottingham Forest, where he got a couple of goals and an assist, Nelson revealed his intentions of staying. He said, "Have never doubted myself at this football club. Arsenal is a team that I have been at since I was eight years old. I have a very, very strong bond and love for the club."
"Of course, there have been times where I have been a bit down. When I have not played or been on the bench. But my plan has never been for me to leave the club. Or say that I have no future here. I will do everything possible to get there."
No first team spot guaranteed but his attitude seems to be in the right place
There are some footballers in world football that feel entitled to a first-team spot. Many of those go against the manger or do some silly things to make a name for themselves. Reiss Nelson is nothing like that. He wants to make a positive impact and help the team do better.
There is a slight possibility of Arsenal winning the league. Nelson wants to contribute to making that dream of the fans and the players come true. If he is able to help just enough to get goals and give Saka some much-needed rest, then things will be really good for the future.
There is still a long way to go in the season as of now and anything can happen. However, the main focus for now will be the FIFA World Cup 2022 that will be held in Qatar. Hopefully, the tournament is a great one!!