The 90s was a glorious age for music lovers. We were introduced to great artists who had the ability to make us feel things with their astounding enigma. You could literally find a song for any mood.
Personally, here is a list of my top 10 most favorite songs from the 90s:
1. Macarena by Los Del Rio
Almost everyone from the 90s rocked their body to this peppy number. We tried so hard to copy the dance moves and feel the groove, that this song etched happy memories in our brains to last a lifetime.
2. Livin' La Vida Loca by Ricky Martin
Ricky Martin was a legend of the 90s and LIvin' La Vida Loca defined an era of ushering foreign songs with jest. The music is upbeat, the dance moves are to die for, and the lyrics are simply extraordinary.
3. I Want It That Way by The Backstreet Boys
Be honest, do you still hum this song when you feel a bit low or think of your school friends or your first love? I sure do.
The Backstreet Boys were a boy band that showed us that you can do a lot with music if you have a bunch of dudes who can work together in synchronization.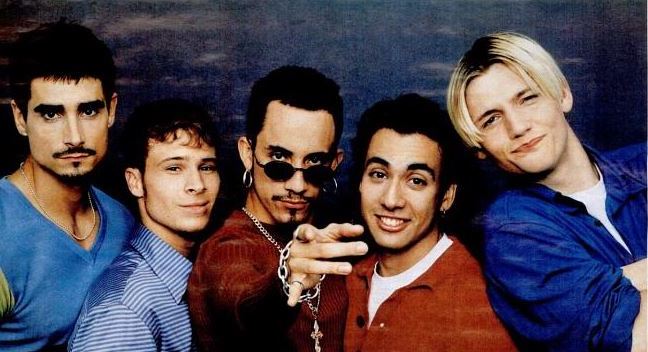 4. Secret by Madonna
Madonna is a Goddess and Secret is just one of the many blessings she bestowed upon us in the form of music. This is one of her unique songs with a flair in vocals that no one can match.
5. Mama I'm Coming Home by Ozzy Osbourne
Ozzy Osbourne is more popular for his dark metal numbers with Black Sabbath. However, "Mama I'm coming home" is one of his softer and more meaningful songs he has ever made.
6. Knockin' On Heaven's Door by Guns and Roses
Another astounding surprise in this decade came from Guns and Roses. This peppy yet heart-touching song holds a very poignant meaning in its lyrics.
7. When I Look Into Your Eyes by Firehouse
The lesser-known band, Firehouse, presented the most beautiful song for romantics. Although their other songs are just as pleasant and warm, "When I look into your eyes" remains my all-time favorite.
8. I Will Always Love You by Whitney Houston
This Dolly Parton original was covered with a personalized rendition of her own by one of the most enchanting performers in history. Whitney Houston made an unparalleled impression with her performance in "The Bodyguard" and the rest is history.
9. Killing Me Softly by The Fugees
Another ethereal song by a legend was covered by the talented Fugees and soon, it became the talk of the town. She performed the female version of Frank Sinatra's "Killing Me Softly" and handed the song to women who want to celebrate a restless crush.
10. My Heart Will Go On by Celine Dion
Honestly, I haven't met anyone who does not admire this number. Celine Dion became a hit with her performance of "My heart will go on" when it was used for the epic movie "Titanic," and went on to become a musical heartthrob.
I have to admit, this has been the most difficult list to put together. The number of heart-touching songs from the 90s was overwhelming ad I wish I could make a list of the top 100 or top 1000 for you. Let's face it, legendary music was created till the very end of the decade and we cannot do justice to all. Still, these songs will remain on the top of my list till my last breath.