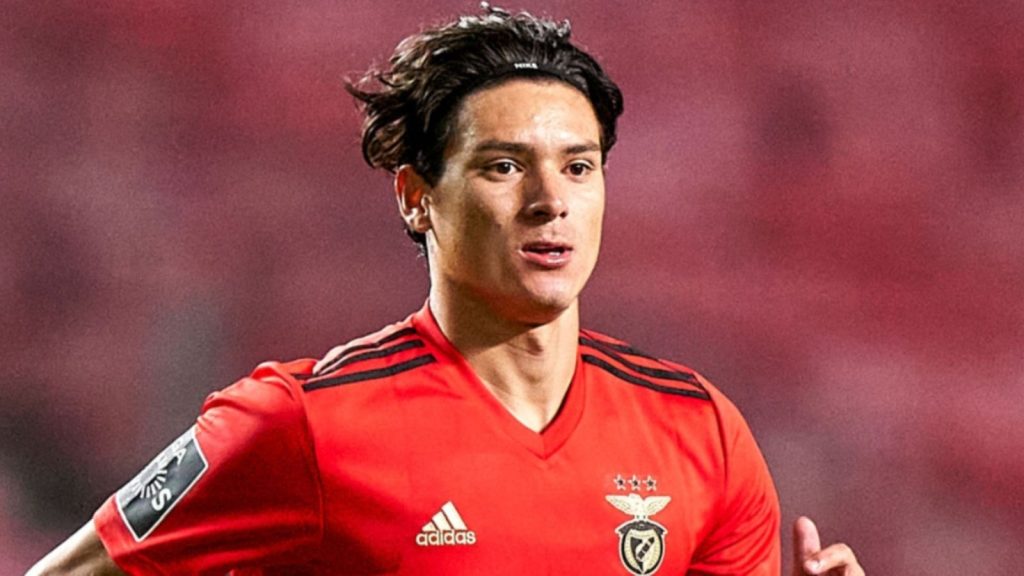 10 hyped Premier League signings!! The top flight of English football has some of the best footballers in the world. The diversity of players and the level of talent that they have, is quite unbelievable. Top clubs spend big money to sign these stars. The level of business that it brings also depends on the size of the fanbase. However, each club has its own set of faithfuls.
These fans support the club through thick and thin. They always give their opinions about players that they want to sign and don't wish to have at the club. Also, the money involved, form and other factors do have an impact on public opinion. No club wants to sign a player that will not be useful to the team.
However, many-a-times, a signing may not work in the best way possible. There are plenty of cases where managers fail to utilize someone's talents. Attitude and work-rate also can impact things.
Here are 10 Premier League signings that have seriously failed to make any sort of an impact for their teams and have been 'ALL TALK AND NO SHOW'!!
Emi Buendia to Aston Villa
The hype around the Buendia transfer saga with just that one could not miss. After being linked to Arsenal for a long time, Aston Villa thought they had picked up the W. Former Gunner Emi Martinez had his role to play in the entire saga.
However, the reactionary breakdown of peace all over Social Media by the Gooners was followed by nothing substantial from the player's end!! Villa fans were cheering that they had beaten Arsenal to a player. And the fact that a rivalry between them and the North Londoners had been initiated. Despite all the hype, the stats and their league position would totally suggest otherwise.
Pierre-Emerick Aubameyang to Chelsea
Aubameyang did not leave Arsenal on great terms, though the fans respected his contribution for the club. He moved to Barcelona on a free transfer and that seemed to be the end of that. Mikel Arteta and co. also moved on quickly. However, the former Gabon international just couldn't let go.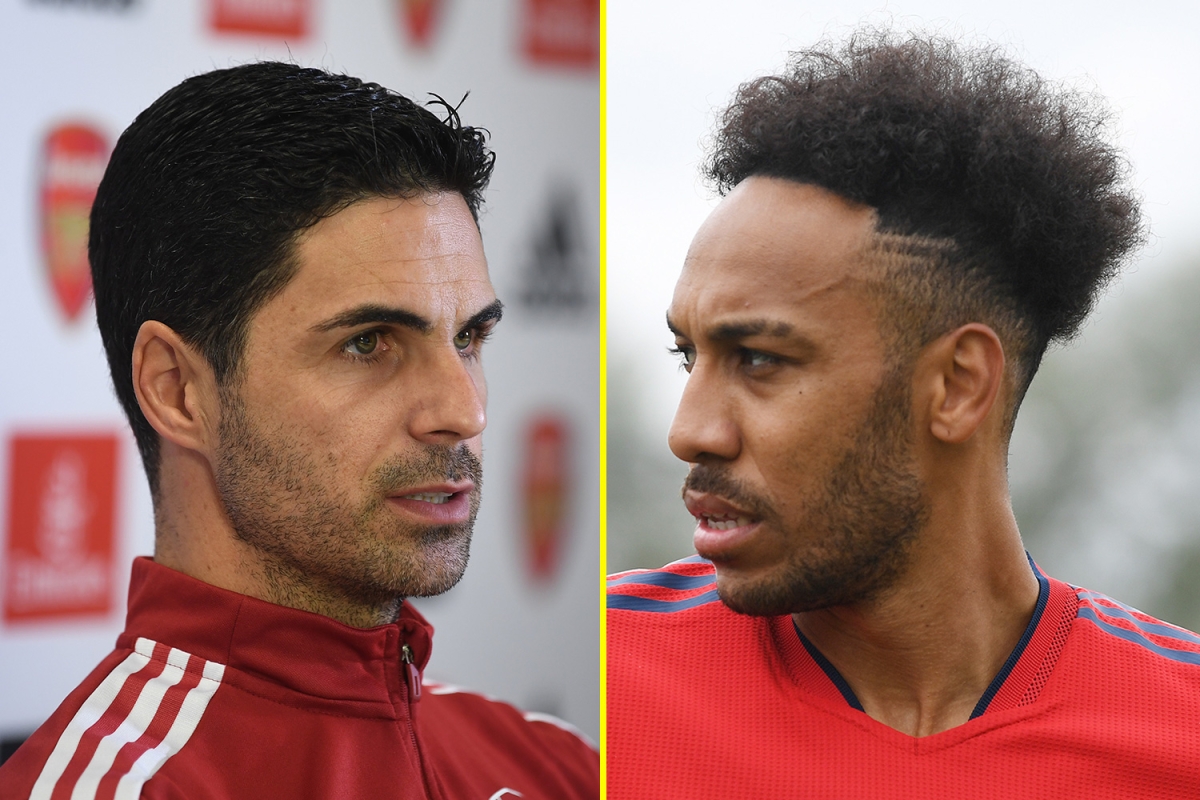 He had to return to London and join Chelsea. Now, it would be justified that he wanted to play for former boss Thomas Tuchel once again. Despite that, the way Auba was introduced, left a bad taste in the mouths of most Gooners. At the end of the day, he has been one of the worst Premier League signings by Chelsea in recent history.
Nicolas Pepe to Arsenal
Arsenal aren't perfect themselves. One of the worst signing of their recent history, has been attacker Nicolas Pepe. Now, though Pepe is not the worst signing in terms of contributions (G & A), other factors are included in this. The 27-year-old forward is now at Ligue 1 club Nice on loan.
The three things that make this transfer a poor one are, first, it cost Arsenal £72m ($85.18m). A lot of this money did not go to Lille, it went to the pockets of Raul Sanllehi and his accomplishes.
Secondly, the payment was not just way more than it should have been, the costlier deal hurt Arsenal long-term. Till date, the Gunners are paying parts of that deal and trying to make the most out of it. Whether they can do that or not, remains to be seen.
Lastly, his form has not been up to the mark for the team. He was never an Emery signing. This was one of the reasons, he could not justify his tag. Further, Arteta never got into the whole Pepe hype either. Hence, the player remains wasted and Arsenal may not even get a lot of money from his re-sale.
Romelu Lukaku to Chelsea
No one hypes them like Chelsea fans. Knowing that all strikers at the club have struggled in recent times, the fans were excited to get Europe's top scorer. One of their own was coming home (2nd spell). They even paid £97.5m for him this time to Inter, hoping he could bring some form with him from Italy.
Despite all the hype and a decent start to his second-spell in London, it just did not happen. He is now back with the Serie A outfit on a loan and it seems that his career could be all but done. Let's see if there is any club that will take him at the end of the campaign. LAKAKA!! HAHA!!
Cristian Romero to Tottenham
Though Tottenham are fifth at present, they are not really in the race for a top-four finish. Things are just not going right for Antonio Conte's side. Plus, the signings he has made, have failed to live up to expectations. Things are really complicated at present and some sources even suggest that the Italian could get the sack soon.
One of the players that moved to the Tottenham Hotspur Stadium permanently in 2022, is Argentine defender Christian Romero. The centre-back left Atalanta to join Spurs!! Now, the defender isn't that bad if you watch Argentina play. However, with Spurs, it's just a different story.
To add to that, the hype of that JOKE OF A FANBASE, totally demeaned the good things he has done. Further, Romero has made some big defensive errors. This has hurt his team at times. All defenders do so, but when the hype is this BIG, even the smallest things will be highlighted for sure. Not one of the worst Premier League signings. But in terms of, hype versus performances, nothing great either!!
Darwin Nunez to Liverpool
Apart from Haaland, the BIGGEST HYPE of the summer transfer window, was Darwin Nunez. The striker made his move to Liverpool for a fee of £64.2m (€75m). Though it was not the biggest deal in the top-flight this term, the Reds generally don't pay so much money for a player.
To add to that, there were expectations surrounding the transfer, with the likes of Sadio Mane moving on and Roberto Firmino having a dip. Despite that, it seems that Nunez has not lived up to the expectations. He started off really positively, winning the Community Shield for Liverpool.
But, the miss after miss hurts the Anfield-based side a lot. He is surely not one of the worst Premier League signings, as of now. However, if he continues to flop, he might be tagged as the next Andy Carrol for sure!! Let's wait and watch!!
Emerson Royal to Tottenham
Arsenal have dodged a bullet!! Indeed. Barcelona were in talks with Arsenal and Tottenham, as they wanted to sell Emerson Royal. The Gunners somehow just did not want to pay the money for Emerson Royal and he opted to move to the WHITE SIDE OF NORTH LONDON!! (the club we don't like to name often, JK)
Whether the move helped Spurs or not, it certainly did wonders for Arsenal. The Spaniard and Edu then moved on and signed Takehiro Tomiyasu, who has been a revelation so far. He has helped Arsenal do things that many others before him failed at. Defensive, he is solid as a rock. He adds some much needed quality to the squad and is very hard-working.
Overall, Tottenham have seen their ups and downs with Royal. However, in terms of form and league position, Arsenal are having a great time. So, it is up to the fans to decide, who got the better deal!!
Marc Cucurella t

o Chelsea
Though £60m was a slightly bit more than expectation (politely saying it), it would have not mattered if the player delivered. Yes, that would have been the case if Marc Cucurella had carried some of his form from Brighton to Stamford Bridge. However, despite the hype and the fact that he is benching Ben Chilwell, the player hasn't really impressed.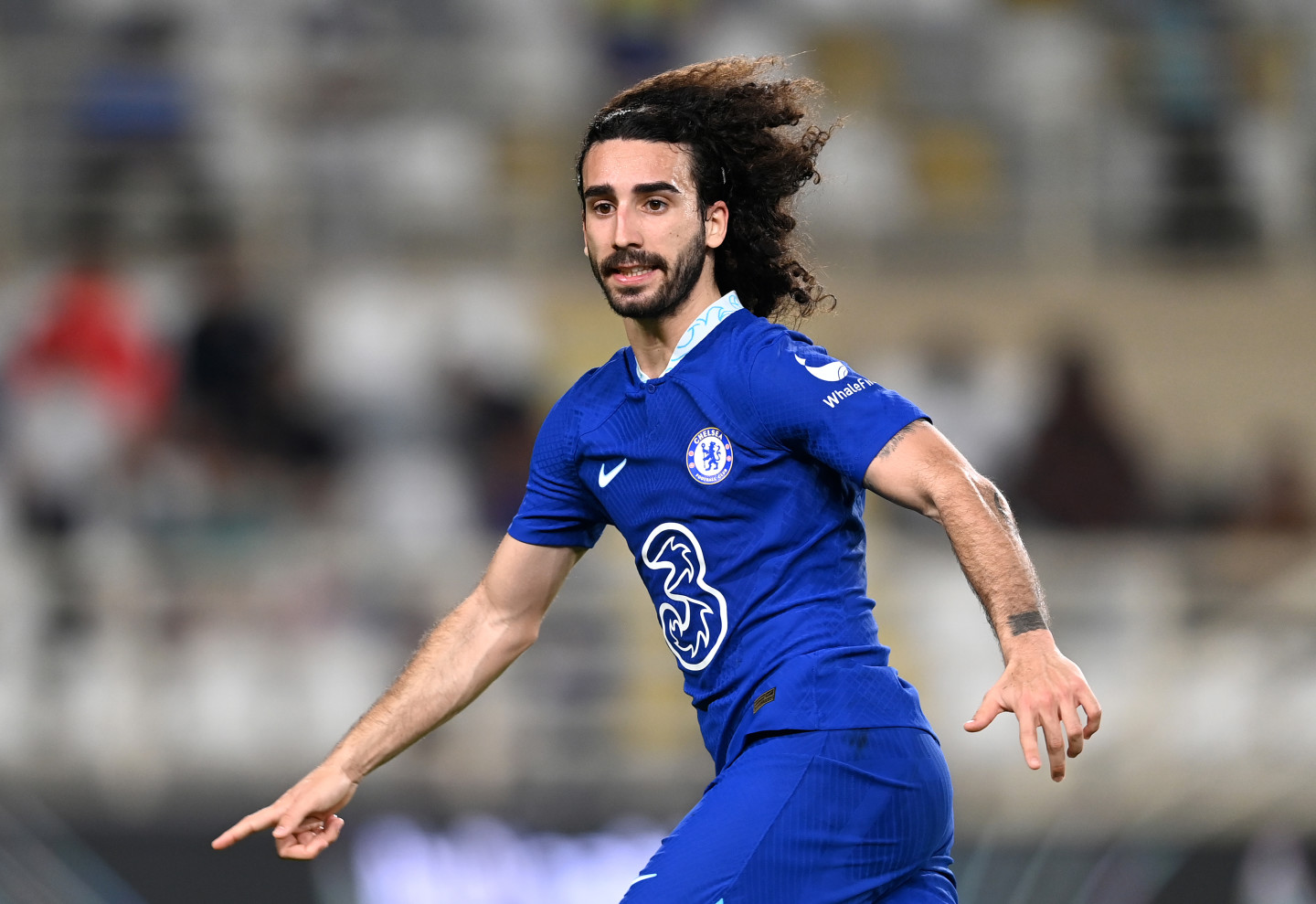 Cucurella has had some good games, while Chilwell was injured. But, there seems to be no real reason for him to be playing. He also makes errors that cost the team. In terms of defensive work and forward play, they are both very similar. One attacks more (Chilwell), the other defends better. Despite that, the overall resultant end-product doesn't seem to get over the line.
So, at the end of the day, if creating competition for the LB position was the reason for the deal, then it works out perfectly. But, if the plan was something else, we really need to know what that was. Again, not one of the worst Premier League signings ever. Yet, the hype versus end performances seem to be lacking!!
Patson Daka to Leicester City
The clear purpose of this deal was to find a replacement for the ageing Jamie Vardy. However, the signing of Patson Daka has backfired horribly. Leicester City wanted to find a first-choice striker that would start for them, week-in and week-out. However, that has not been the case at all.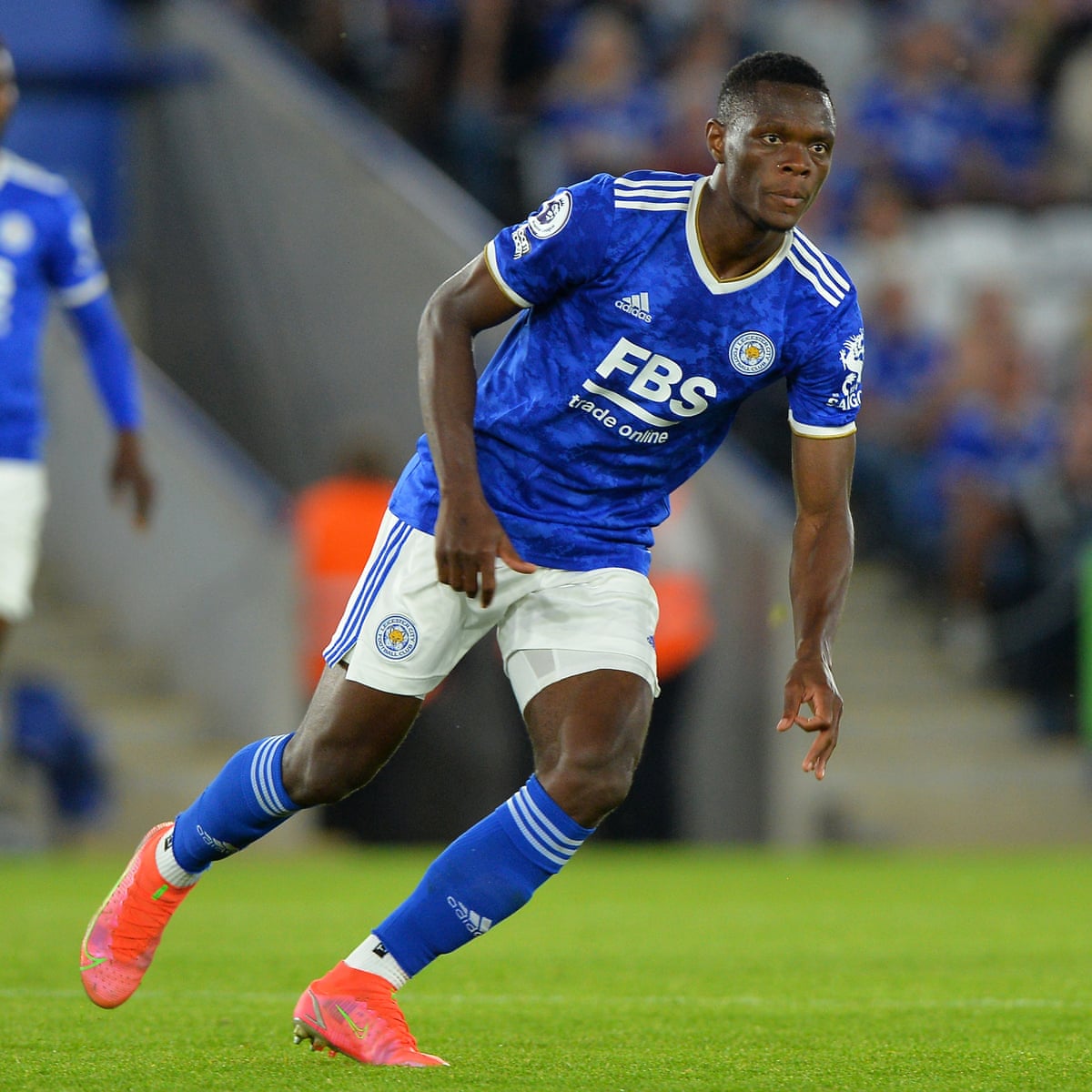 Now, the amount in this deal was not too much. It was a £23m from Red Bull Salzburg, which could be counted as a steal. Arsenal and other rival clubs wanted the attacker too. He was in the limelight due to his performances elsewhere, though that hype never converted into numbers in the top flight of English football.
Other players have outshined in comparison to Daka. This has hurt current boss Brendan Rodgers' plans for the team. His side are currently in 14th place, after spending a lot of time in the relegation zone this term. If Daka doesn't step up and fast, he might end up joining a not-so-elite group of strikers, who could be termed the worst Premier League signings of all time!!
Jadon Sancho to Manchester United
It is hard to remember a £73m player that Manchester United signed recently. A player that was all hype and no-show indeed and was desperately wanted by Liverpool and their fans too. Currently absent from the team, an attacker that was really going places for Borussia Dortmund. And he was really good for England in the World Cup too.
However, what happens to this so-called top-player when he wears the Manchester United colors!? He stops performing!! That's what he does. The name is Jadon Sancho and the address is MOST PEOPLE's POCKETS (Sherlock reference), to be honest.
Hopefully, the 22-year-old attacker can find form under Ten Hag. The likes of Rashford and co. have also seen their careers reignited under the Dutchman. It is still not too late for Sancho and let's see if things can improve. He has all the talent in the world!! Just needs someone to find a way to make good use of that!!
Which are the worst Premier League signings in your opinion!!?