Arsenal Transfer News: Real Madrid is allegedly open to listen to bids for Eden Hazard from teams like Arsenal
Arsenal Transfer News: Fichajes claims that Arsenal may make a summer deal for Eden Hazard. According to reports, Mikel Arteta thinks he can bring out the best in the Belgian. Real Madrid are open to bids for the former Chelsea player.
Eden Hazard characterized his transfer to Real Madrid as a 'dream' when leaving Chelsea following a good term. While playing with the Blues, he brought home the Europa League, Premier League, and other domestic hardware on several occasions. While he left Chelsea at a peak time, he failed to make an immediate impact at the Bernabeu.
His stint at Real Madrid was marred by injuries and a decline in performance. Although Carlo Ancelotti sometimes utilized the Belgian last season when he was fit, he has entirely cut him out of his plans for this season.
His name has been linked to a return to the Premier League. Reports indicate that Real Madrid would be willing to transfer him to Chelsea or any other team in January. Even after a dismal World Cup performance in Qatar, the Belgian international attracted interest from other teams throughout the transfer season.
ALSO READ: Arsenal Ready To Sell Their '£110,000 per week' Player For Just £35m In 2023
Arsenal Transfer News: What's the matter?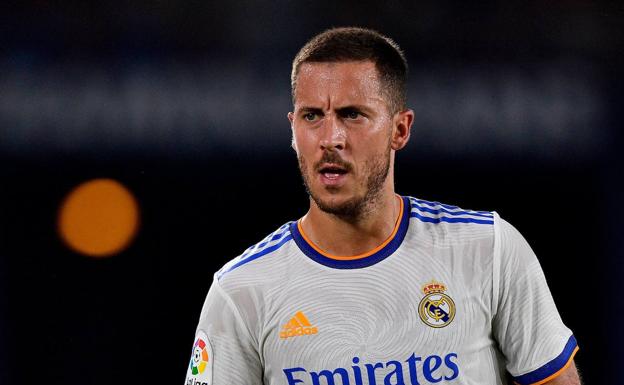 The story suggests that Arsenal midfielder Mikel Arteta may have requested the board to facilitate a transfer this summer. The Gunners were said to be interested in making a bid for him in January as they looked to add a left winger to their roster.
Mykhailo Mudryk was a target for Arsenal. But the club ultimately decided to sign Leandro Trossard instead. In the first half of the match against Fulham, he made Premier League history by becoming the first player to ever have a hat trick of assists in a road game.
It's possible that Hazard's time at Real Madrid may end after this season. It would seem that the Spanish powerhouses had had enough of the former Premier League winner's incessant injuries and decline in performance. They are paying out astronomical salaries to the Belgian and want to get it off their books.
ALSO READ: Arsenal, Liverpool And Manchester United Engage In A Tight Battle For The €34m Rated Barcelona Player In 2023
What's next for the Gunners?
Hazard is still considering his options, including a possible move back to England. Arsenal are apparently interested in signing him. If the price is right, he might keep the door open to playing for them. Although Real Madrid will listen to proposals, the attacker may end up staying put.
I can't imagine Arteta would approve of anything like that. First of all, due to his advanced age and unconventional playing style, Arsenal does not see Hazard as a suitable profile for the club. The second problem is that the attacker is clearly beyond his prime and may lack the necessary physical attributes to succeed in the Premier League.
ALSO READ: "The Gunners Want Him Desperately" – Arsenal Wants The €41m Star Player In the Summer Transfer Window Of 2023