The Scottish freight train keeps chugging along and had placed themselves perfectly on the verge of doing something historical. After downing the mighty Windies, they have gone ahead toppled Zimbabwe on their own turf in front of their own fans. Their fate was dependent on the game against Netherlands, in a winner takes all battle.
Win, and the only remaining spot for the World Cup was yours. Lose, and you go back home licking your wounds. But for now, Scotland have been turning heads with their playing style and their brilliant team ethic. And unfortunately, they just fell short in creating history.
However, there is one player in particular who has caught the eye of quite a few avid watchers of the game. This guy has made a furore in this tournament with both bat and ball this tournament and is one of the biggest reasons of Scotland punching above their weight in this tournament.
Brandon McMullen is the name that is on the mouth of everyone who has watched Scotland play in the recent games. The 23-year-old might have entered this tournament as a relatively unknown quantity, but now finds himself on the precipice of something very special, and could find himself become a household name for a very long time in the hearts and minds of the Scottish fans and cricket fans alike.
The 23-year-old all rounder has had an outstanding tournament with both the bat and ball as Scotland have gone about their business in a very classy manner. He is one of the most economical bowlers in this competition, with a miserly economy of just 4.23. He has taken 12 wickets along with stifling the flow of runs at an average of 12. In the game against Zimbabwe, he took 2 key wickets that tilted the game in their favour defending a total of 234. His medium pace in the middle overs has been one of the key factors in Scotland having such a well rounded bowling attack in the competition.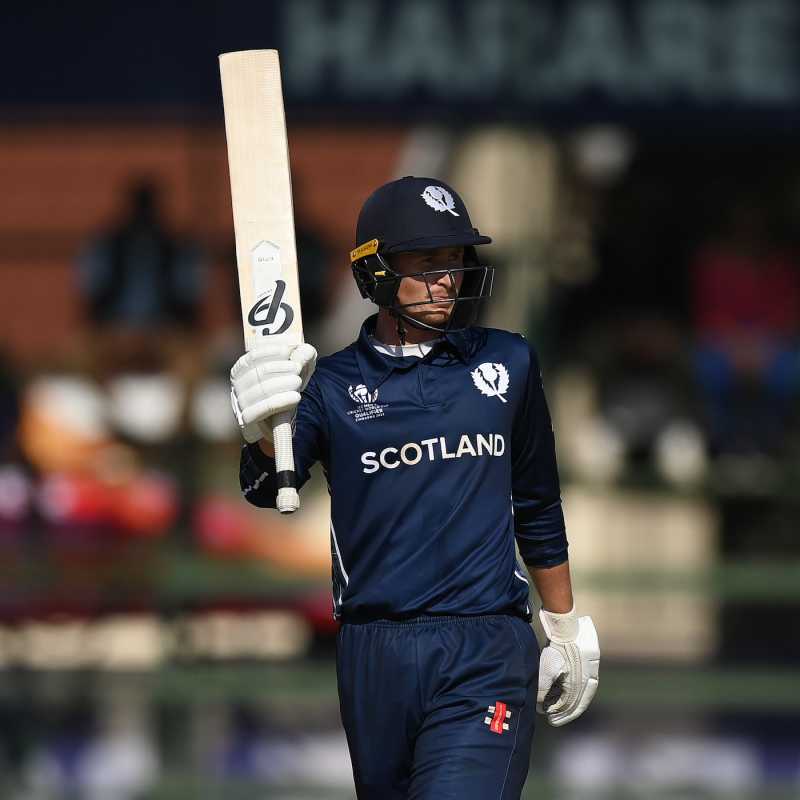 He also managed to have a pretty excellent tournament with the bat as well. Scoring 258 runs in 6 games with a 100 vs Oman and a potentially paradigm altering 69 that ended the Windies chances of qualifying for the World Cup. To add to that, he is one of the few players in this tournament who has scored a century and taken a 5 wicket haul as well.
He is a rare talent who can take Scottish cricket to the next level. Bats like a veteran with a level head on his shoulders, by taking stock of the situation around him and attacking as and when the situation arises. He does not seem to be flustered easily. And has a wide repertoire of shots in his arsenal compared to slogging blindly.
Scotland have unearthed a gem in the form of McMullen. And though he could not help Scotland in qualifying for the World Cup, his qualities with both the bat and ball will be of utmost importance to the Scots. Nevertheless, Brandon McMullen, remember the name.