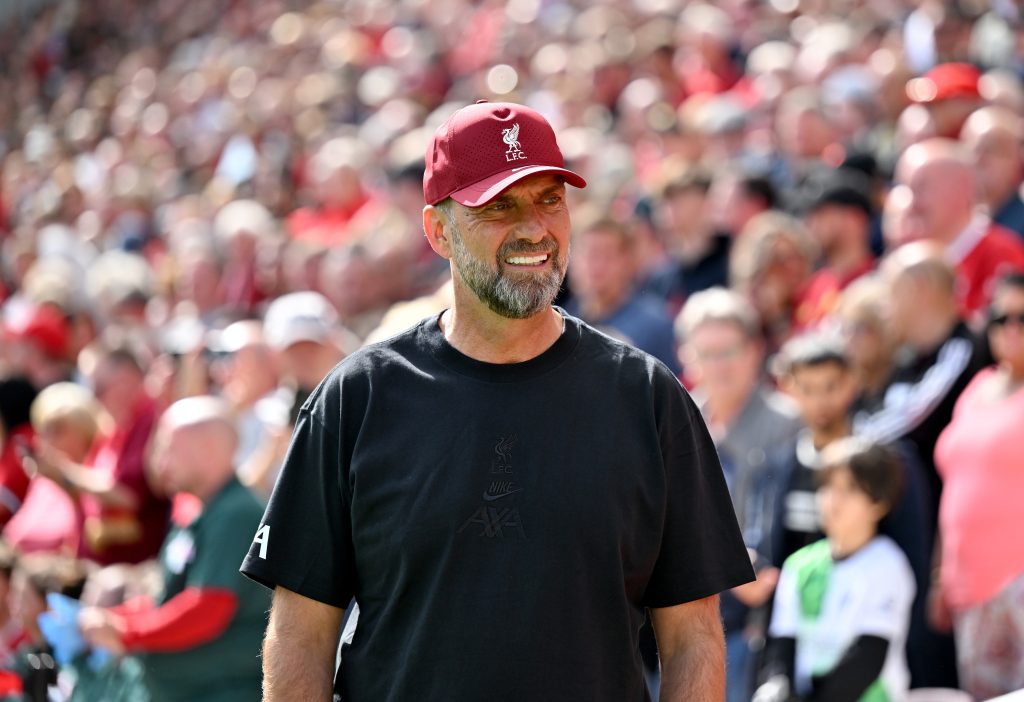 Liverpool Eyeing Karim Adeyemi as Potential Mohamed Salah Replacement: A Deep Dive
Liverpool fans can't imagine their team without Mohamed Salah, the Egyptian superstar. Yet, a new report from Calciomercato suggests that the club is already planning for life after him. Karim Adeyemi, the 21-year-old German attacker, tops Liverpool's list of potential replacements. This interest comes amidst growing rumours of Salah's departure to Saudi Arabian clubs next summer.
The Salah Situation
Firstly, let's address the Salah saga. With his contract running out in two years, the Egyptian might be considering his next career move. A transfer to a Saudi Arabian club, as reports suggest, would be groundbreaking. Especially since his teammates Jordan Henderson and Fabinho recently made similar moves. However, Salah remains focused on competing at the highest level and winning more trophies for Liverpool.
The Adeyemi Appeal
Now, onto Karim Adeyemi. This young German international has been making waves at Borussia Dortmund. Last season, he contributed nine goals and six assists across all competitions. Moreover, he boasts the versatility to play anywhere in the front three. It's this flexibility, coupled with his budding talent, that makes him an appealing target for Liverpool.
Klopp's Influence
Working under Jurgen Klopp could skyrocket Adeyemi's development. Klopp is known for nurturing young talent and transforming them into world-class players. Just look at Trent Alexander-Arnold or Andrew Robertson. Adeyemi could very well be the next young talent to flourish under Klopp's guidance.
Alternative Targets
Besides Adeyemi, Liverpool are also keeping tabs on Federico Chiesa and Leroy Sane. Both players offer immense quality and experience but come with their own challenges. Chiesa, in particular, will not come cheap, and Sane's wage demands might be an obstacle. Still, either would be a fine replacement should Salah leave.
A Bargain in the Making?
If Liverpool can secure Adeyemi's services for a reasonable fee, they might have a bargain on their hands. Given his age and potential, Adeyemi represents an investment in the club's future. And with Klopp at the helm, the German youngster has the ideal mentor to reach the top.
The Stakes for Salah
Salah, still at the peak of his career, faces a critical decision. Leaving Liverpool might not be in his immediate plans. Yet, with his contract clock ticking, a lucrative offer from Saudi Arabia might be too tempting to resist. Liverpool, understandably, are not keen on selling their star player.
Timing is Key
The next few months will be pivotal for all parties involved. Salah still has time to mull over his options, while Liverpool must weigh the risks and rewards of potential replacements. Adeyemi remains an exciting prospect, but the club's interest in Chiesa and Sane proves they're considering all possibilities.
Big Decisions Ahead
In conclusion, Liverpool finds themselves at a crossroads. With Salah's future uncertain, they must prepare for the possibility of his departure. Adeyemi, Chiesa, and Sane are all enticing options, but each presents their own challenges and benefits.
The Final Verdict
Liverpool faces an uphill battle to secure a replacement as impactful as Salah. While Adeyemi shows incredible promise, replacing a player of Salah's calibre will never be easy. Yet, under Klopp's tutelage, the young German might just rise to the occasion. Either way, the next few months promise a rollercoaster of emotions for Liverpool fans, as the club navigates this complex situation.
ALSO READ Star Arsenal Player Set To Leave For Laliga
As this intriguing storyline unfolds, one thing is certain: the eyes of the footballing world will be keenly focused on Liverpool's next moves.