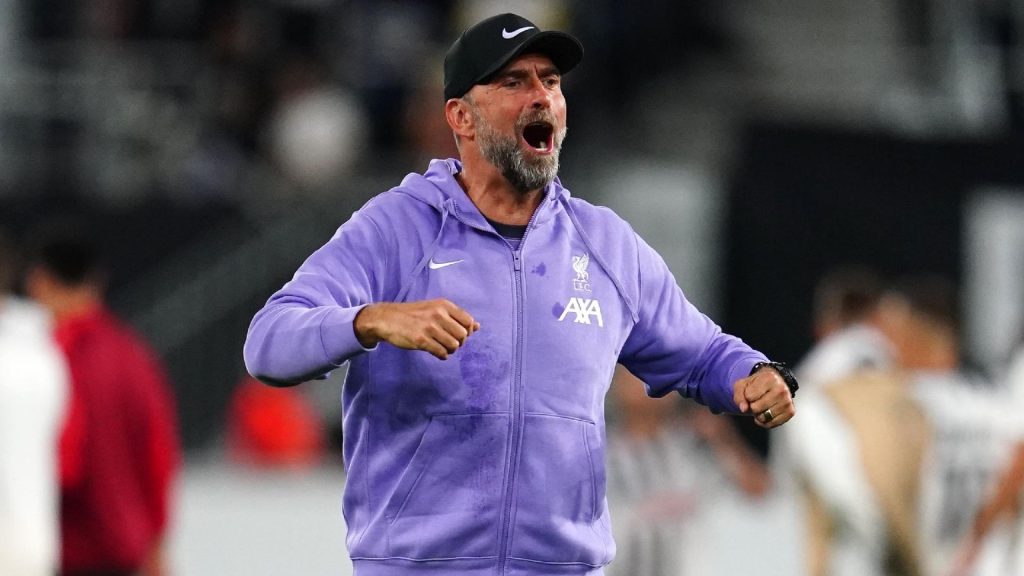 Liverpool Transfer News: Liverpool's Decision: Jarell Quansah Staying Put in January Transfer Window
In a surprising turn of events, Liverpool FC has officially announced that they will not entertain any offers to loan out their young talent, Jarell Quansah, during the upcoming January transfer window. This decision has sent ripples through the footballing world, as many clubs were keen on signing Quansah on loan for the 2024 season. However, Liverpool's resolve to keep the player at Anfield has left many wondering about the rationale behind this choice.
Liverpool's Defensive Conundrum
Liverpool's recent defensive struggles have been no secret. The club's need for bolstering their defensive lineup became evident during the summer transfer window. Despite the calls from fans and pundits to secure reinforcements in the defensive department, Liverpool's management opted to prioritize strengthening their midfield unit instead.
At present, Liverpool relies heavily on the defensive partnership of Ibrahima Konate and Virgil van Dijk. These two towering figures are the bedrock of the Reds' defense. Any injuries to these players would leave Liverpool in a precarious position, given the lack of reliable backup options. This lack of depth in central defense has prompted questions about the wisdom of not pursuing additional defenders during the transfer window.
Quansah's Emergence
In the midst of these defensive concerns, Jarell Quansah has managed to force his way into Liverpool's first-team setup this season. The 20-year-old defender has shown immense promise, and his performances have caught the eye of both fans and the coaching staff.
Quansah's inclusion in the first team has not been without merit. His displays on the pitch have showcased his ability to read the game, make crucial tackles, and provide the team with a sense of youthful exuberance. He has been a bright spot in an otherwise challenging season for Liverpool.
The Importance of First-Team Action
One cannot deny the importance of regular first-team action for young talents like Jarell Quansah. Playing alongside stalwarts like Van Dijk and Konate will undoubtedly accelerate his development as a defender. The experience of competing at the highest level of club football can be invaluable for a player's growth.
While there's a valid argument that Quansah would benefit from regular football, Liverpool's decision not to loan him out during the January transfer window carries weight. The Reds are currently in a tight spot, and weakening the squad by allowing Quansah to leave temporarily may not be in their best interest, especially when they have aspirations of making a strong comeback in the UEFA Champions League and competing for various trophies this season.
Timing Is Crucial
Timing is a critical factor in football transfers. While a loan move for Quansah may seem appealing, it's essential to consider the bigger picture. Perhaps a loan move would be more suitable next summer when Liverpool will have ample time to assess their defensive needs and bring in reinforcements.
Liverpool's focus should not solely be on acquiring central defenders. They should also explore versatile options who can operate as full-backs, providing flexibility in their defensive lineup. Players like Piero Hincapie have been linked with the club in recent months, indicating the club's intent to strengthen their defensive options.
Quansah's Ascent
Jarell Quansah's rise through the ranks of Liverpool's youth system has been remarkable. If he continues to impress when given opportunities, there is no reason why he cannot climb the pecking order and establish himself as a regular starter for Liverpool in the coming seasons.
Players like Joel Matip, who are approaching the twilight years of their careers, may soon depart from the club. Matip's recent performances have shown signs of regression, and it's only natural that Liverpool seeks to inject fresh talent into their squad.
Final Thoughts
In conclusion, Liverpool's decision to retain Jarell Quansah in the January transfer window raises valid questions and sparks intrigue among football enthusiasts. While a loan move might have provided Quansah with more game time, Liverpool's priority is clear: they aim to fortify their squad for the challenges that lie ahead.
The next few months will be crucial for both Liverpool and Quansah. As the season unfolds, we will witness whether this decision pays dividends for the club and whether Quansah can continue his ascent in the footballing world. One thing is certain; the footballing community will be watching closely to see how this chapter in Quansah's career unfolds.