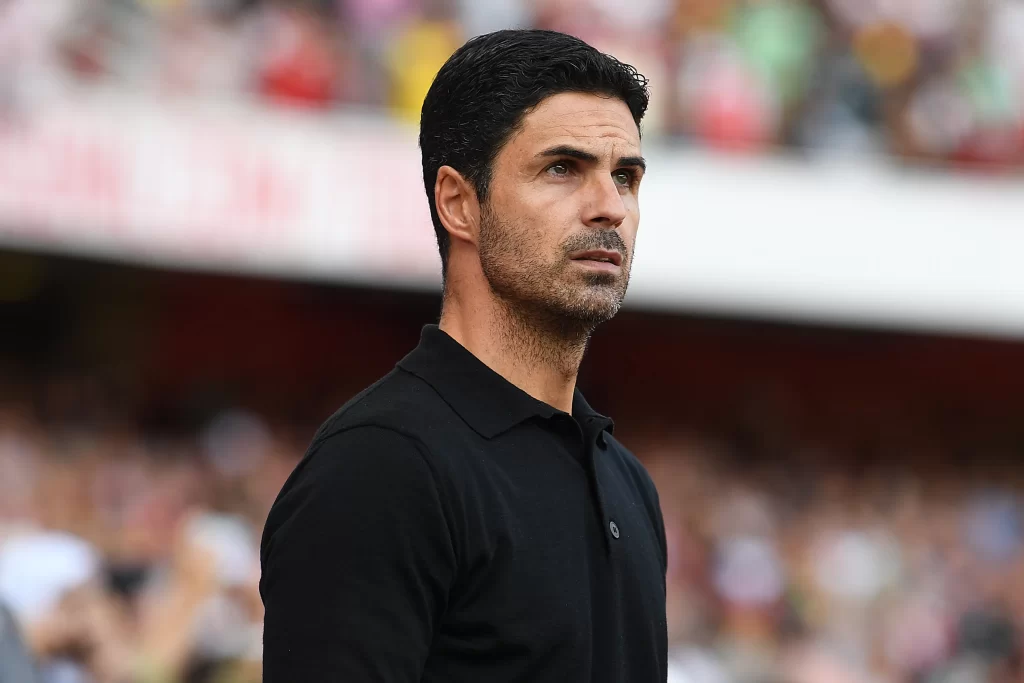 The Injury That Hurt The Gunners Early On!! Arsenal's Premier League debut for new signing Jurrien Timber took an unfortunate turn as the Dutch defender suffered an injury that forced him off the field during the match. Timber, who joined Arsenal in July from Eredivisie club Ajax for a substantial fee of £34m, was part of the starting lineup alongside other recent acquisitions, Declan Rice and Kai Havertz. The match, which was initially delayed by 30 minutes due to e-ticketing issues, took place at the Emirates Stadium against Nottingham Forest.
Timber's appearance on the field was cut short, lasting only 50 minutes, as he left the pitch with a noticeable knee or calf issue. Takehiro Tomiyasu came on as his replacement. This early setback was a significant blow to Arsenal, dampening what had otherwise been a promising opening day for the club. The team managed to secure a 2-1 victory against Nottingham Forest, with Bukayo Saka's powerful strike and Eddie Nketiah's deflected opener putting them ahead. Despite Taiwo Awoniyi's late consolation goal for Forest, Arsenal held on to secure the win.
Timber's Debut Cut Short: Injury Concerns Loom Over Arsenal's New Signing
Mikel Arteta, Arsenal's manager, faces several challenges as he navigates the start of the new season. Injuries have already sidelined key players like Oleksandr Zinchenko, Folarin Balogun (not at Arsenal anymore), Reiss Nelson (who just returned to full fitness), and Mohamed Elneny.
Additionally, star striker Gabriel Jesus (now back) is currently unavailable due to a recent knee procedure. Given the team's injury woes, Arteta is surely hoping that Timber's setback is not a serious one. Arteta clarified that there was no explicit reason to substitute Timber at halftime based on medical assessments and the player's own feedback.
Arteta commented on the situation, saying, "The doctors looked at him and they were happy for him to continue, he was as well. Straight away in the first action of the second half he made a movement and it was a bit funny. We took him out straight after and now we have to assess him and see what he has."
The match itself carried more drama than anticipated due to the technical issues surrounding e-ticketing, resulting in a delay to the kick-off time. However, once the game was underway, Arsenal displayed moments of promise, with Saka's stunning strike standing out as a highlight. Nketiah's deflected goal had initially given the team the lead. Despite their victory, there was a tense moment when Nottingham Forest's Awoniyi managed to score a late goal, testing Arsenal's hold on their lead.
Challenges and Triumphs: Arsenal's Eventful Premier League Kick-off Against Nottingham Forest
Looking at the bigger picture, the team anticipates a pivotal role from Arsenal's recent signings – Timber, Rice, and Havertz – as they navigate the challenges of the season and aim to bolster the team's performance. Their integration into the squad, coupled with the return of injured players, will likely impact Arsenal's strategy and performance on the field. Arteta's ability to manage the team's resources and adapt to challenges will be pivotal in determining their success in the Premier League.
As the season unfolds, Arsenal fans will be eagerly awaiting updates on Timber's condition and the timeline for his potential return to the field. As they strive to manage injuries and uphold their competitive edge in the fiercely contested Premier League, the team will face a test of their depth and resilience.