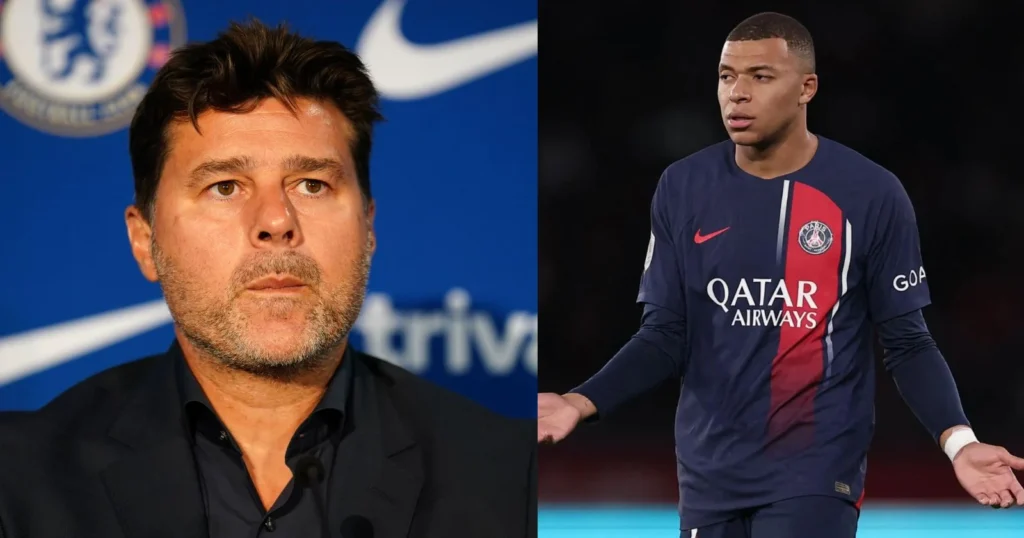 Chelsea News: Few names shine as brightly as Kylian Mbappé. The Paris Saint-Germain forward has been at the center of transfer speculations, with fans and pundits alike wondering where his next destination will be. At the start of the season, it seemed almost certain that he would be donning the white jersey of Real Madrid, but fate had other plans.
Recent reports suggest that Chelsea and Newcastle United have thrown their hats into the ring, joining the pursuit of the 24-year-old French attacker. These two Premier League clubs, each with their own aspirations and ambitions, recognize the tremendous potential that Mbappé brings to the table. The football world eagerly awaits to see if he'll make the leap to the English top-flight.
Chelsea is in the hunt for attacking reinforcements, and Kylian Mbappé would be a remarkable addition to their squad. The World Cup winner's versatility allows him to slot in seamlessly anywhere across the front three. His arrival would infuse goals and creativity into Chelsea's attacking line-up, bolstering their already formidable squad.
Chelsea wants to sign Kylian Mbappe
What makes this prospect even more enticing is Mbappé's age and room for growth. At just 24 years old, he is already a world-class talent, and with the right coaching and experience, he is poised to develop into a bona fide superstar. Chelsea's pursuit of Mbappé could propel them into the upper echelons of European football and establish them as genuine title contenders in the Premier League.
On the other hand, Newcastle United, backed by their ambitious project and considerable financial clout, are eager to make a statement in the footballing world. They are among the wealthiest clubs globally, and their vision includes consistently competing for major trophies. A player of Mbappé's caliber would be a crucial piece in their grand plan, allowing them to stand shoulder to shoulder with the European elite.
As the Magpies embark on their journey to glory, the possibility of securing Kylian Mbappé becomes an intriguing narrative. While the club's intentions are clear, the question remains: Does the 24-year-old have the same vision for his future? It's a storyline worth following closely.
What's next for Mbappe?
In a surprising twist, Real Madrid, the club many expected to secure Mbappé's services, has reportedly abandoned their pursuit of the French sensation. This U-turn has sent shockwaves throughout the footballing world. A player of Mbappé's caliber is indeed a rare find, and Real Madrid's withdrawal from the race is a testament to the competitive landscape of modern football transfers.
ALSO READ: "That Would Be Good Signing" Arsenal Wants To Sign This £80m World-Class Midfielder
Moreover, Kylian Mbappé's journey has been nothing short of extraordinary. From his early days at AS Monaco to his meteoric rise at Paris Saint-Germain, he has consistently displayed his prowess and potential. The French international is undoubtedly a world-class player, and the prospect of him gracing the Premier League with his presence is tantalizing.
Moreover, with his exceptional skills, blistering pace, and clinical finishing, Mbappé is tailor-made for English football. The Premier League is known for its intensity, and he possesses the attributes to thrive in such an environment. His arrival could potentially transform Chelsea into genuine title contenders and elevate Newcastle United to new heights.
So, it's not just Chelsea and Newcastle in the race for Mbappé. Liverpool, one of England's football giants, has also been linked with a move for the French star. With Paris Saint-Germain set to part ways with him on a free transfer at the end of the season, the summer transfer window promises to be an intriguing affair, with Mbappé at the center of it all.