The Twitter rivalry between Wasim Jaffer and Michael Vaughan has taken another twist. After the former trolled the ex-England skipper for his Tweet trolling Team India, Michael Vaughan replied back. However, his comment was rather personal, rather than related to the Indian national team.
Team India did not perform well in the first T20I. They lost the game comprehensively and it was totally one-sided. Post the match, Michael Vaughan tried to troll them.
What Was The Conversation That Happened Between Michael Vaughan And Wasim Jaffer?
Michael Vaughan sent out this Tweet after Team England beat Team India by eight wickets. They have 27 deliveries left to spare.
The @mipaltan are a better T20 team than @BCCI !!! #JustSaying #INDvENG

— Michael Vaughan (@MichaelVaughan) March 12, 2021
Wasim Jaffer responded with a troll and Michael Vaughan didn't like it. The former Indian opener, who is now the batting coach of the Punjab Kings said-
Not all teams are lucky enough to play four overseas players Michael😏 #INDvENG https://t.co/sTmGJLrNFt

— Wasim Jaffer (@WasimJaffer14) March 12, 2021
Eventually, Michael Vaughan did not like the response and was rather annoyed. He responded to this comment with a personal attack. He Tweeted out-
Have you still not recovered from me getting you out at Lords !?? https://t.co/K1Us0ci7Yo

— Michael Vaughan (@MichaelVaughan) March 12, 2021
It was rather a personal taunt from Vaughan. Seems like he was not really pleased with the witty response by Jaffer.
The Actual Video Of The Wicket That The Former England Skipper Was Talking About?
Well, Vaughan was talking about taking Wasim Jaffer's wicket. It was the English batsman bowling his unorthodox spin. He had gotten the wicket of the Indian opener, who gave a simple catch to first slip. That was in a Test match and it was rather similar to how Joe Root got some good wickets in the recently ended Test series.
Below is the video of the wicket that Michael Vaughan referenced to-
ROB TO THE RESCUE

Vaughan vs Jaffer https://t.co/KhpIKUQedt pic.twitter.com/FButnZr8vr

— Rob Moody (@robelinda2) March 12, 2021
Twitter just produces such funny and heated conversations. This was another one. The fans really loved the to-and-fro confrontation between Michael Vaughan and Wasim Jaffer.
What Next For Team India And Virat Kohli In This T20 Series?
The Indian skipper, Virat Kohli, would not have been pleased with the team's performance. He always expects a higher standard by his side. He had previously expressed that the players at times do show a complacent attitude. This was once again such a case. King Kohli will want his players to improve their performance in their upcoming games.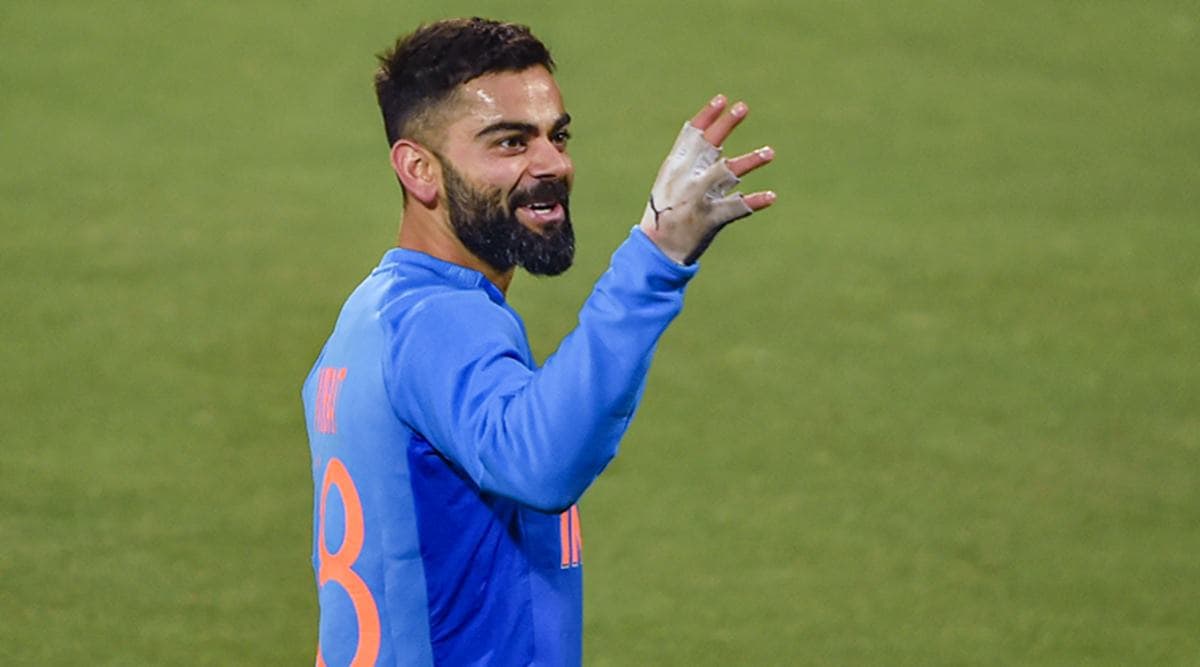 On the other hand, Virat Kohli will be concerned about his personal form as well. He could not get off the mark in the five deliveries that he faced. Also, he played a rather unconventional shot to get out to Adil Rashid. He is not known to play such shots generally and it was rather unusual.
On the other hand, Michael Vaughan and Wasim Jaffer will want to calm themselves down and focus on the cricket. This could be a really interesting series with the World No. 1 winning the first game against the World No. 2 team. Team India will want to put in a better performance in the next four matches and will want to try to get back to the top of the throne in the smaller format of the game soon.