BARCELONA SLAP A PRICE TAG OF €35M EUROS ON THE BRAZILIAN PHILLIPE COUTINHO AS ARSENAL LINE UP TO BRING HIM BACK TO THE PREMIER LEAGUE.
Spanish outlet Sport reports that Arsenal has resumed their pursuit of the Barcelona superstar PHILLIPE COUTINHO. They reportedly want the Brazilian back in the Premier League by the summer transfer window.
Coutinho was signed from Liverpool in January 2018 for a club-record transfer fee of 160 million Euros. After an early optimistic spell, the Brazilian went on a steep decline before being loaned out to Bayern in 2019.
Even the numbers are not in favour of Philippe. In the 3 seasons that he has been at Barcelona, Coutinho has managed to rack up a meagre 33 goal contributions in 91 appearances.
PHILLIPE COUTINHO performed decently at Bayern, registering 20 goals and assists for the Bavarian giants in 38 appearances in all competitions. But that was not enough for Bayern to secure a permanent deal with the little magician.
He did not have a good return to Barcelona under Koeman as he suffered a knee injury in December. He will remain out of the team for the rest of the season.
POTENTIAL CLUBS THAT COULD MAKE A BID FOR THE BARCELONA OUTCAST 
While the Brazilian may become available by the end of the season, Barca is desperate to offload him. The main reason is that Barca wants to avoid further bonus payments to Liverpool.
Besides Barcelona are in the middle of a major rebuild and have other pressing priorities. Priorities include renewing the contracts of Messi, Dembele, Mingueza while signing other high-profile players. All these operations require huge amounts of funding, something that Coutinho's departure could provide.
ALSO READ: Barcelona Considers A Star Player 'Irrelevant' In The Team
Arsenal is one of the top contenders to sign Philippe Coutinho, after almost landing the Brazilian last summer. The Gunners endured certain problems with creativity in the middle of the park last season. While the arrival of Real Madrid loanee Odegaard seems to have solved some of them, questions remain.
The Norwegian has made quite an impact but any deal involving a permanent move of Odegaard to Arsenal would require the club to pay out a huge transfer fee. Whether the Los Blancos would be willing to let him go permanently or not, remains to be seen.
PHILLIPE COUTINHO IN PLAN B FOR ARSENAL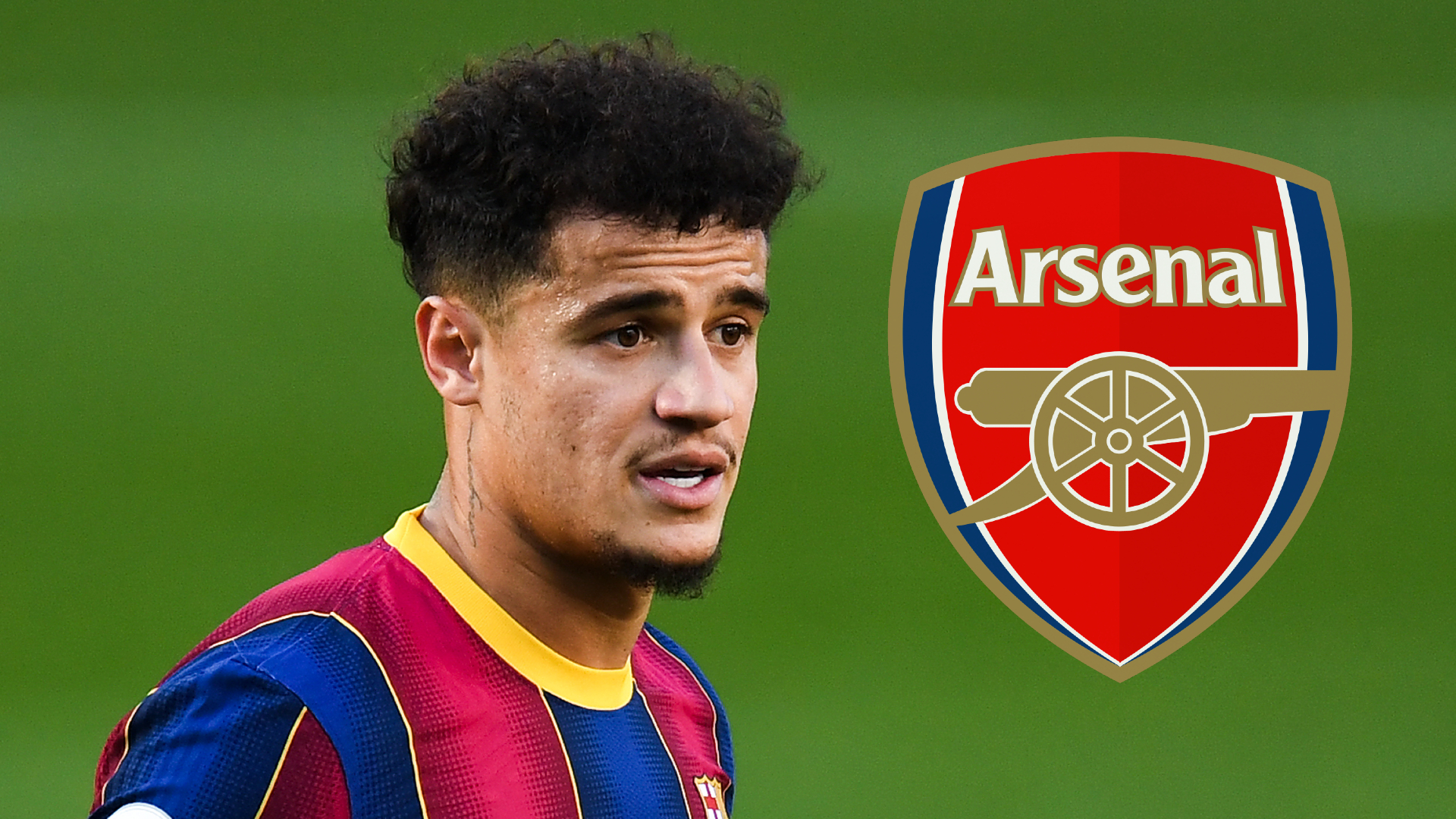 The Gunners view Coutinho more like their plan B, in case they fail in their move for Odegard. They expect Kia Joorabchian, Coutinho's agent, who enjoys a healthy relationship with Arsenal, to secure a low-cost deal.
The Daily Star claims that Barcelona may be willing to dish out the player at a meagre 35 million Euros. This indicates that the club is willing to suffer a loss of over 125 million Euros for Coutinho. However, current President Joan Laporta is desperate to get the player off the salary books. The Catalan club has suffered from excessively high wage bills under President Bartomeu, something Laporta intends to discontinue.
Coutinho has already proven himself as capable of playing in the Premier League during his Liverpool days, something that could well convince Arsenal to go all guns blazing for the player in the summer. Now whether he can revive his career in London or not is yet to be seen.