Popularly called as 'chatterbox', Rishabh Pant on Sunday merely added to his reputation when the Indian wicketkeeper-batsman couldn't stop singing Spiderman's iconic tune behind the stumps. It was Day 4 at Gabba and under the scorching sun there was Rishabh Pant enjoying his time on the field. Listening to the Delhi lad, Netizens were left in splits and filled Twitter with hilarious comments.
"Spiderman spiderman, tune churaya mere dil ka chain," Rishabh Pant could be heard singing in the 56th over of Australia's second innings at Brisbane. Tim Paine had just arrived on the crease and Cameron Green with the Aussie skipper had kicked started what looked like a dangerous partnership. However, while the bowlers toiled, Rishabh spoke something about 'creating a web' and started singing the song.
Indian supporters, enjoying the overseas tournament on TV screens quickly took to Twitter. That was to share their excitement about Pant's singing talent and had a lot of fun.
Some of the best Twitter reactions:
#AUSvsIND
Rishabh Pant singing spiderman spiderman tune churaya mere dil ka chen.. behind the stumps.
Watch till end ?#AUSvsIND pic.twitter.com/AKI4nDlLD7

— i.AkshayChhajed (@iakshaychhajed) January 18, 2021
A user put it up in a dialogue form, where Rishabh Pant picked on Tim Paine.
"Sledge game :
Tim Paine – At least my teammates like me, d*ck-head.
Rishabh Pant – Spiderman, Spiderman, tune churaaya mera dil ka chain, phiss phiss. ? # AUSvIND," he tweeted.
Tim Paine and Rishabh Pant's hot and cold relationship on the field goes back to the 2018-19 Border-Gavaskar Trophy. Where the Australian wicketkeeper's 'babysitter' comment took all over the internet. Pant had also sledged the Aussie skipper calling him a temporary captain.
What the users on Twitter were saying about the Rishabh Pant incident?
Pant singing "Spiderman Spiderman, tune churaya mere dil ka chain" behind stumps (56th over) ?."
"Rishabh pant sang "Spiderman Spiderman tuney churaya mere dil ka chain" when Paine arrived to bat.
Anyone else had listened ya mere kaan baj rahe the??? #AUSvsIND"
This was just a funny incident that caught the attention of the crowds. The trolls just kept coming in and the story really picked up. It was just something that keeps happening on Social Media. It really caught wildfire and the fans were having a laugh yet again.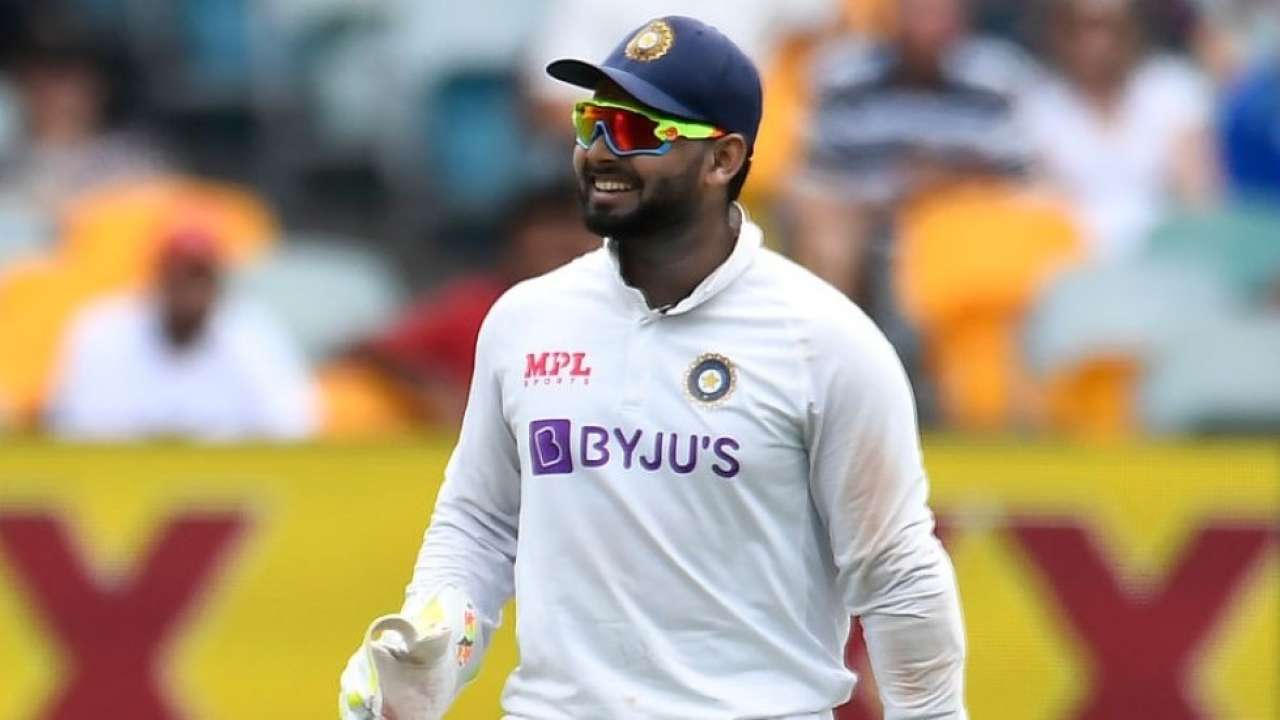 A crucial fifth day, ahead of us that can decide the fate of the game and the series:
Australia could manage 294 in the second innings, setting a 328 run target for Ajinkya Rahane and company. Coming out to bat on Day 5, on a pitch that has developed cracks all over. Indian batsmen will have to make sure they stick around for the whole day. And at least salvage a draw that will get them the prestigious trophy.
The matchday 4 made Australia's position even stronger, Steve Smith's half-century powering the hosts into a 300 plus lead, the Indian bowlers led by Mohammed Siraj's fifer snapped back. However, it is quite a stiff target of 328 that Team India needs to chase down now. They are current stuck at 4/0 at the end of day four.