New Zealand will be missing Devon Conway in the finals of the ICC World T20 2021 against Australia.
Australia will face New Zealand in the final of the Twenty20 World Cup in 2021 and New Zealand has suffered a major setback. Devon Conway, who had been in excellent form, has been ruled out of the game due to a fractured hand. The injury occurred during the southpaw's semi-final match against England in the World Cup. He seemed to have smashed his bat immediately after his dismissal for 46.
After helping New Zealand win by five wickets in the first match, the southpaw will not be able to demonstrate his batting prowess in the last encounter. Notably, Conway has been a key member of New Zealand's Twenty20 International squad for quite some time. The southpaw can serve as an anchor while also delivering devastating blows when the situation calls for it. In fact, he has a 50.17 average and a 139.35 strike rate in Twenty20 internationals, respectively.
Devon Conway is incredibly devastated to have been ruled out in this manner at this point: Gary Stead
With Conway doing well in this tournament, New Zealand will be disappointed if they are unable to secure his services. As disclosed by the team's head coach, Gary Stead, Conway has been left saddened by the news of his injury.
"He is really devastated to have been ruled out at this point in time. We're really trying to rally around Devon, who is extremely passionate about playing for the BLACKCAPS and no one is more disappointed than he is right now," Stead said in a video posted on New Zealand Cricket's official Twitter page.
"On the field, it seemed to be a fairly benign reactive occurrence, but the blow clearly caught the bat between the glove padding, and although it's not the wisest thing he's done, there's undoubtedly an element of bad luck in the damage," he said.
Notably, Conway will not be available for New Zealand's forthcoming trip to India. It would include three Twenty20 Internationals and a handful of Test matches as well. This will be a huge blow for the Kiwis for sure.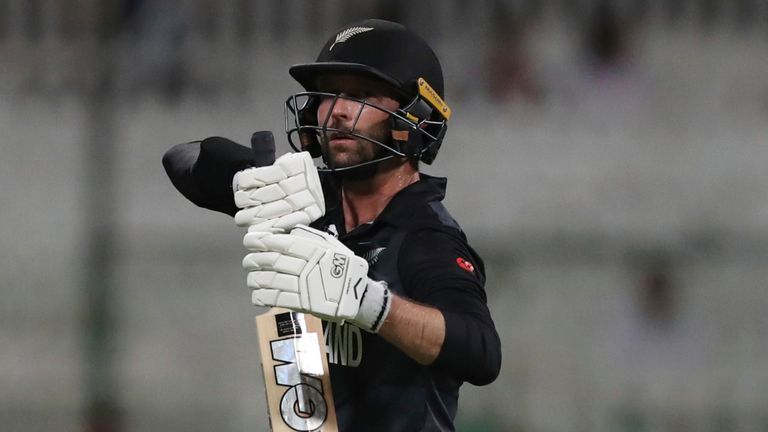 Conway is very much disappointed with this news and will miss a serious opportunity to make an impact
Stead further informed that the New Zealand Cricket Board is unable to designate Conway's successor for the upcoming T20I series against India owing to procedural reasons. However, the team is hoping that they will be able to find a substitute for him for the Test series.
According to Stead, "because of the timeframes, we will not be bringing in a replacement player for this World Cup or the T20 series against India next week, but we are already considering our possibilities for the Test series against India later this month."
Meanwhile, Tim Seifert, who also happens to be a wicketkeeper, seems to be in line to take over for Conway for the last match against Australia. On Sunday, the championship game will be played at the Dubai International Cricket Stadium (November 14).