Australia dominated the first two Ashes Tests in 2021-22, cruising to a nine-wicket win against England in Brisbane, followed by another huge triumph. It is, without a doubt, they were the favourites coming into the pink-ball Test in Adelaide and they did not disappoint. Unlike in the first Test, England was anticipated to vary its bowling lineup, which most likely would be quite different from what we saw in that match. The pink ball itself indeed tends to provide a new depth to the game, and this is something that should be taken into consideration as well.
Despite that, the result was more or less the same. Nothing really changed for the visiting side, who suffered a 275 run defeat. If England doesn't win now, the series will be Australia's and there will be no coming back.
AUSTRALIA
Australia did not make a single mistake in the opening two Tests of the Ashes series
in 2021-22. During his first match as Test Captain, Pat Cummins picked up five wickets in his first inning, Travis Head hit a commanding century and Nathan Lyon regained his form as well. Mitchell Starc, Marnus Labuschagne, and David Warner was the other standout performance for the Australian cricket team.
Australia will likely be missing Josh Hazelwood for this match, which would be a significant loss. Hazlewood's ability to swing the ball and create movement with the new ball will be still sorely missed by everyone. Jhye Richardson is the bowler who will most likely take his position in this match, and he is another superb bowler who will make up for his absence.
Australia's bowling strength is unmatched, and the team is still capable of taking up 20 wickets with relative ease. Pat Cummins was the pick to be Australia's best bowler in this match but was out of the squad. In the previous match, he took seven wickets and demonstrated why he is widely regarded as the finest bowler in the game today.
The batting order for Australia is a little more susceptible than most people would expect given the circumstances. The ball will swing in Adelaide under the lights and the Australian batters will be put through their paces. In this encounter, Warner, Harris, Smith, Labuschagne, and Head might all face much more difficult conditions. We believe Marnus Labuschagne will be the top batsman for Australia in this match. His performance in the first match shows that he is not only in excellent form with the bat, but he is also highly effective against moving deliveries.
ENGLAND
England will target this Test match as the one in which they have the highest chance of winning if they perform at their peak. The pink ball has a lot of movement and it was the area that the English bowlers would have thrived. However, things did not work out for them.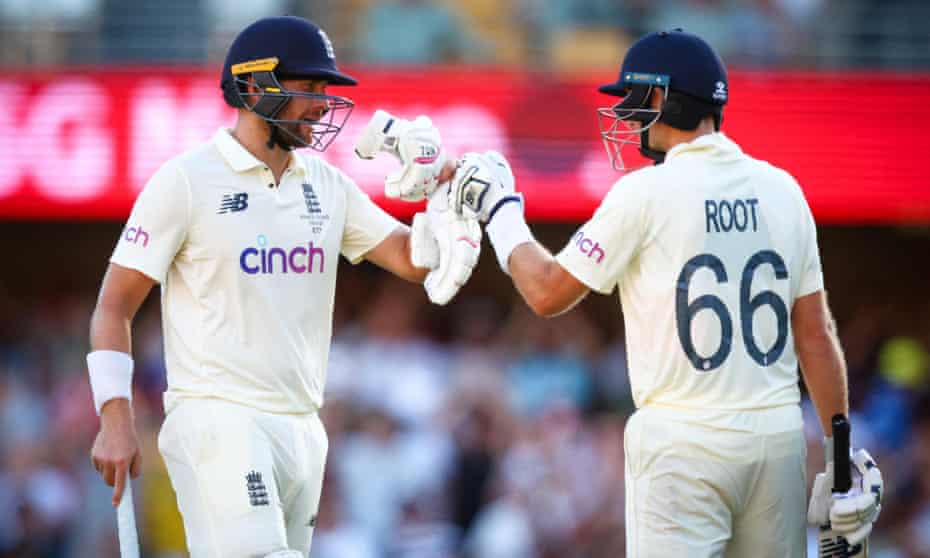 James Anderson and Stuart Broad are both expected to return for this match, and we
believe Chris Woakes should also be retained in the XI for this match. With Ben Stokes as the fourth bowler, England has assembled a highly talented bowling assault for this game. We believe you may take a look at Ben Stokes the bowler and perhaps take a chance on him to collect 2+ wickets or perhaps back him to be England's best bowler. When the ball begins to swing, he becomes quite dangerous. England's batting is a major source of contention.
Unfortunately, the team's roster is not very strong, and that is unlikely to improve overnight. Apart from Joe Root, no one else has been able to have an influence on the game over an extended period. Although the initial duo seems fragile, the middle order after Root is mediocre, and there have been far too many collapses in recent years. The batting order is so terrible that you can bet against every single one of them, except Root.
HEAD-TO-HEAD:
There have been 353 Test matches between Australia and England throughout the course of the last century. Australia has 148 victories and England has 110.
PREDICTIONS:
We are going to put our money on England to win this game. It is a significant risk, but we believe the rewards outweigh the risks. Australia is very difficult to defeat at home, but if there is one location where England might produce a shock, it might be this. Keep in mind that Australia is most likely the better team at the moment, but that England is the more logical betting choice.
Date and Time:
December 26, 2021 (Sunday), 5:00 AM IST
Venue:
Melbourne Cricket Ground (MCG)