The sad turn of events has resulted in South Africa wicketkeeper Quinton de Kock announcing his retirement from international cricket with immediate effect. He was scheduled to take paternity leave and miss the second and third Tests against India due to the birth of his child. However, Cricket South Africa (CSA) stated in a press statement that the left-hander has opted not to participate in the Test format any longer.
He was one of the most important players on the inexperienced Test team, and he will undoubtedly be missed in the future. De Kock scored 34 and 21 runs in South Africa's two innings in the Centurion Test against India, which the team lost by 113 runs on Thursday (December 30). 
Over the course of his Test career, the southpaw amassed 3300 runs in 54 matches (91 innings) at an average of 38.82, including six hundred and 22 half-centuries while averaging 38.82. He also served as the captain of South Africa in a few Test matches.
The South African Cricket Association (CSA) has declared in a tweet that Quinton de Kock has opted to spend more time with his expanding family and that, for the same reason, he will be retiring from international cricket.
Quinton De Kock giving priority to his family
Quinton de Kock acknowledged in his statement that making the choice was not an easy one for him. He, on the other hand, wants to spend more time with his wife Sasha, with whom he is expecting their first child together. 
"In the end, I didn't make this choice without much deliberation. It has taken a significant amount of time for me to consider what my future holds and what priorities need to be prioritized in my life now that Sasha and I are ready to bring our first child into the world and are planning to expand our family in the future. My family is important to me, and I want to be able to spend as much time with them as possible during this new and wonderful chapter of our lives. I want to be able to be with them throughout this new and exciting phase of our lives,"  the 29-year-old said in a statement
Furthermore, De Kock has said that this is not the end of his South African cricketing career and that he is completely dedicated to representing the nation in white-ball forms in the future.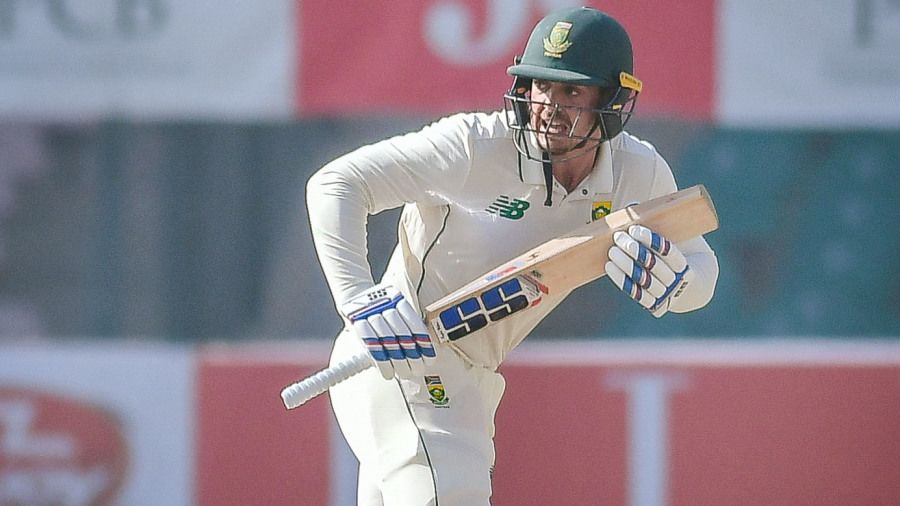 What's the situation?
It might be anything as basic and comprehensible as a desire to spend more time fishing to justify De Kock's actions. If you look at things from his point of view, it becomes a no-brainer since he could no doubt support his family on the proceeds of his IPL earnings alone.
Perhaps De Kock is attempting to convey the message that cricketers have a personal life as well. And that he would want a piece of his back. Another possibility is that what was once a fun game has turned into a time-consuming task in the most demanding and depleting of environments.
Without a doubt, De Kock would have been forced to quit South Africa's Test squad for the remainder of the series against India, but his choice would come as a surprise to cricket-loving South Africans. In recent years, they have had to suffer their best and brightest going away in one form or another far too often.
De Kock has now joined them after a disconcerting performance by his side at a venue where they used to be a dominant force. This wasn't going to be a very joyous start to the year in the first place. It has now become even more depressed.