Arsenal Transfer News: Dean Jones, a transfer source, told GIVEMESPORT that Arsenal might make their first bid to buy West Ham United midfielder Declan Rice in June. Jones has said that the Gunners would make a strong offer for the England international this summer.
Football.london's Kaya Kaynak recently shared with GIVEMESPORT that Arsenal's top midfield target is Declan Rice. After acquiring Jorginho from London rivals Chelsea in January, it seems like Mikel Arteta isn't happy with his choices in the centre of the field for the north London side.
He wants Rice to come in and give Arsenal a lift in that part of the field, but he won't come cheap. The 24-year-old might command a price tag of £80 million during the next transfer season, according to The Times.
ALSO READ: Arsenal Join Liverpool And Real Madrid For The Signing Of The €40m Midfielder
Arsenal Transfer News: What's the matter?
Jones thinks Arsenal's first bid for Rice could arrive in June. Speaking to GIVEMESPORT, the journalist said: "They won't let go of this without making a strong attempt at getting Declan Rice. It's not yet clear when they'll look to make their opening offer, but I would imagine it's going to be around June time that they'll look to make their first moves with this transfer, just so they understand exactly where they stand."
Yes. They might get off to a good start in the 2023–24 season if they sign Rice before the competition. The Gunners had already added players like Gabriel Jesus and Oleksandr Zinchenko before the start of this season. Those additions helped them win their first game, a 2-0 triumph against Crystal Palace at Selhurst Park.
ALSO READ: Arsenal Fight With Chelsea And Manchester United For The Signing Of The €42m Netherlands Player In 2023
What's next for Declan Rice?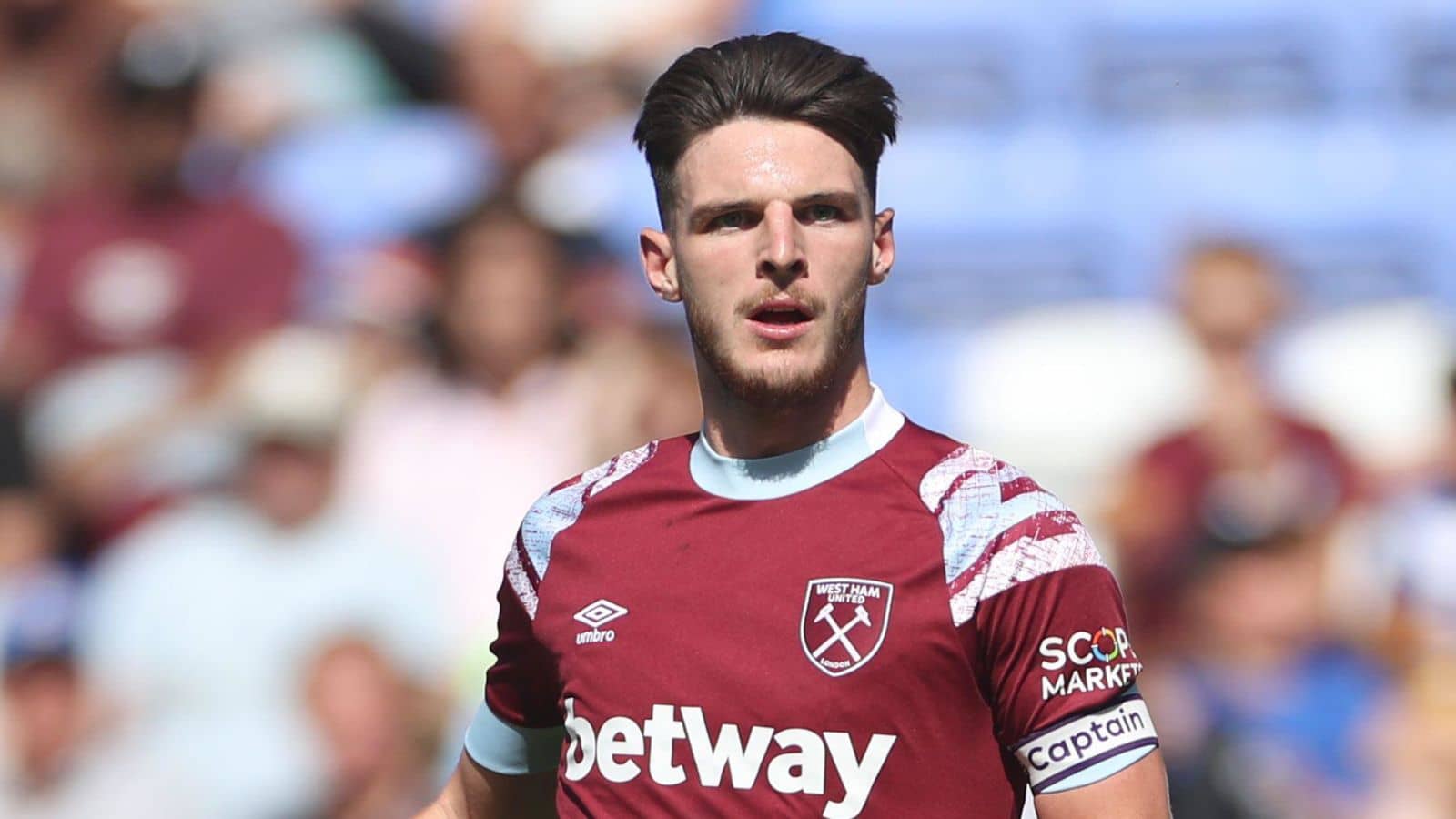 Well, who can say? Maybe Arsenal will be able to mount another championship challenge if they get their business done early and can successfully integrate their new arrivals in preseason.
They need to hurry up and sign Rice since Chelsea looks to be eyeing him as well. According to Football Insider, the Blues are considering a number of midfielders, including the West Ham captain, during the next transfer window.
While both London clubs are in the running for Rice this summer, Arsenal may have the upper hand because of the likelihood that they will participate in the Champions League next season, while their opponents may not.
Dixon thinks his old team might be using Rice as a "smokescreen" for another midfield target, as Arsenal would not pay West Ham's value.
'I don't think Arsenal will pay £100 million,' Dixon told BettingSites. 'I don't think he's worth £100 million to be honest. Think West Ham are going to want even more than that.'I don't know who Arsenal looking at. But based on the way they've recruited so far I would suggest that they've got alternatives,' he added.
ALSO READ: Arsenal 'Wants To Sign' The €13m Rated Former Chelsea Star Player And Legend In 2023