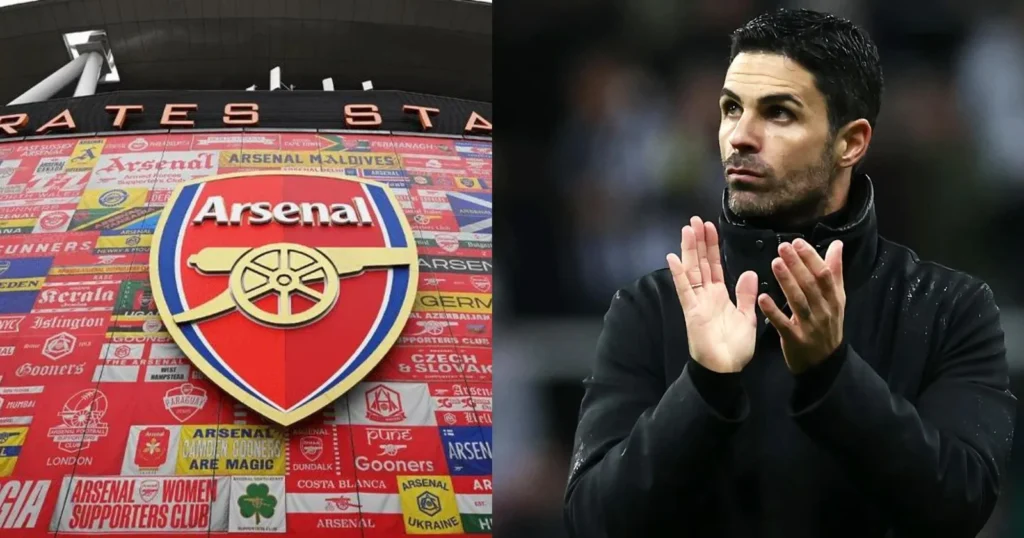 Arsenal, under the astute leadership of manager Mikel Arteta, is making waves in the transfer market as they set their sights on acquiring the services of the talented 23-year-old Juventus striker, Dusan Vlahovic. This move, reported by Football Transfers, has been brewing for some time and has become a top priority for Arteta, who sees Vlahovic as the ideal candidate to bolster the Gunners' striking force. future.
Dusan Vlahovic's football journey is a story of perseverance and relentless ambition. The Serbian international initially made his mark at Partizan before embarking on a new adventure with Fiorentina in the summer of 2018. His skills and goal-scoring prowess in the Italian top flight caught the attention of top European clubs, including Juventus, who secured his services in the winter of 2022.
Since his arrival at Juventus, Vlahovic's journey hasn't been entirely smooth. While he has shown flashes of brilliance, he's faced challenges in maintaining a consistent level of performance. The expectations placed on the young striker have been high, and adapting to the demands of a prestigious club like Juventus is no small feat.
Arsenal Make Move For Dusan Vlahovic
Despite these challenges, Dusan Vlahovic remains an attractive prospect in the football world. His contract with Juventus is set to run until the summer of 2026, but rumors continue to swirl about his potential departure. Notably, Juventus reportedly attempted to include him in a swap deal for Romelu Lukaku with Chelsea during the summer transfer window. They were ready to part ways with Vlahovic for a fee of €40 million, showcasing the high demand for his services.
Arsenal's interest in Dusan Vlahovic is not a newfound fascination. In fact, the Gunners had their eyes on him back in the winter of 2022, but the Serbian striker opted to join Juventus instead. However, Arsenal and Mikel Arteta haven't abandoned their pursuit. They remain determined to bring Vlahovic to the Emirates Stadium.
ALSO READ: Arsenal Fan Showcases How Twitter And Elon Musk Are Actually Trolling Marcus Rashford
Dusan Vlahovic's appeal to Arsenal is evident. His style of play and attributes align perfectly with the club's needs. Here are some of the key reasons why Vlahovic is such a compelling target for the Gunners:
1. Goal-Scoring Ability
Vlahovic's primary strength lies in his ability to find the back of the net consistently. His clinical finishing and striking instincts make him a formidable presence in the penalty area.
2. Physical Presence
Standing at 6 feet 3 inches, Vlahovic possesses the physical attributes that can trouble even the most resolute defenders. His height and strength give Arsenal an added dimension in their attack.
3. Versatility
Vlahovic is not just a traditional center forward. He can adapt to various attacking roles, offering tactical flexibility that Arteta can leverage.
4. Youthful Potential
At just 23 years old, Vlahovic has a long and promising career ahead of him. Signing him now could secure Arsenal's attacking future for years to come.