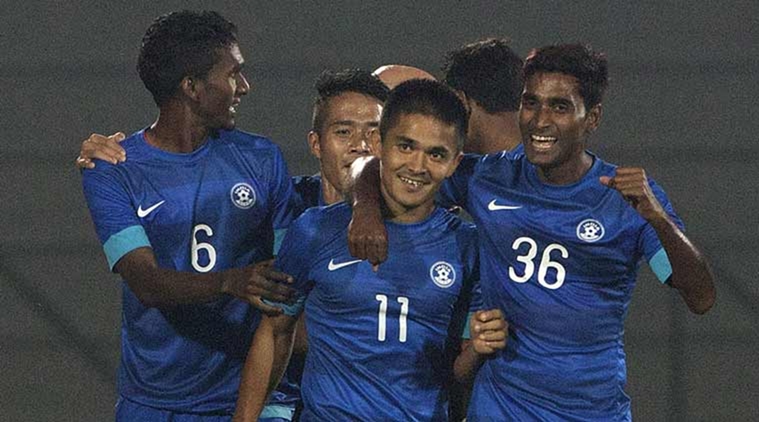 When we hear the word 'sports' in India, the only thing comes to our mind is cricket. It's not only a game in our country, its a religion, a religion which unconsciously grabs the whole limelight. While eleven players who represent our country are hailed as heroes and get star treatment 24×7, there is another set of eleven players who give their all on the pitch and defend the pride of the nation knowing that they won't get half of that recognitions. Not a while ago, we saw the captain of Indian football team pleading his countrymen to at least come to the stadium and watch them play for once.
Four years ago, India's FIFA ranking was 173, right now we are sitting at 104. In this brief period, without much financial or moral support, we have come a long way. Just imagine what this team might be able to achieve if we stop being so ignorant about football.
The infrastructure of football in India is inferior. Already established and big Indian clubs are suffocating because of indigency. Just a look at the messy and muddy grounds of Kolkata clubs would sum up the negligence towards football.
Players like Sandesh Jhingan and Gurpreet Singh Sandhu are gems and the way they tackle opposition attacks is appreciable. Their exposure in their own country is microscopic.
Any kid in India would know the name of Prithvi Shaw or Shubman Gill but thousands of grown-ups might have not even heard the names of Anirudh Thapa or Sahal Abdul Samad. But it's not like football is unheard here. La Liga officials changed the time of El Clasico in 2017 for the South Asian audience, mostly for the Indian audience. Indian football fans mainly focus on European teams and don't bother much about Indian clubs or Indian national team in general. If only our team gets a little support from us, the football fans, this team can do wonders.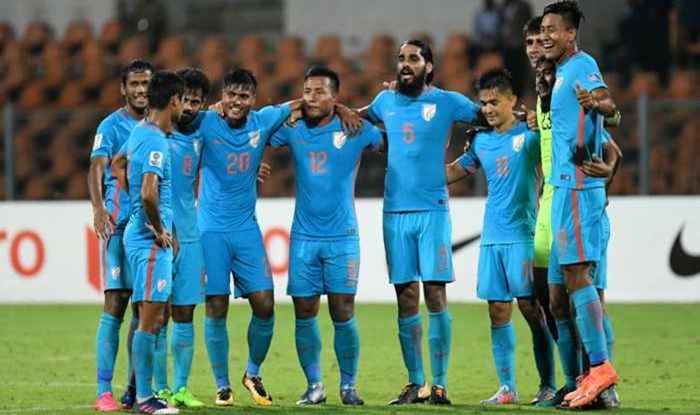 Our team is making progress, last year we drew against China at their home ground and this year during the World Cup qualifiers, we hold on to Qatar, the Asian champions, at their home. Our team is receiving cheers at the stadium a lot more nowadays. The "blue pilgrims" placard can be seen in the stadiums and 'Viking claps' after any promising result is like a signature move for us now. Some people are regularly turning their television sets on to see the blue tigers.
After the form we have shown during the qualifiers, the dream of gaining a WC spot is already pondering on our heads. We all know that the dream is still far fetched as the odds are still stacked up against us. But this little validations might inspire our next generation and if not in Qatar, we might be able to make to the USA. Now it is to be seen how we can go about it and make sure that our generation as well as our next one, takes football as seriously as it does with cricket.