Ishant Sharma talked about the incident when he mimicked Steve Smith during the second Test Match against Australia in Bangalore. India and Australia faced each other for a four-match Test Series in India in 2017. That Border Gavaskar Trophy was one of the most fiercely fought Test Series between both the sides. India won the series 2-1. There was a lot of sledging between the players. Players from both the sides tried to get under each other skins.
After the first Test loss in Pune, India was desperately eager to win the second Test match in Bangalore. It was evident on all the Indian players' face. However, Steve Smith was again the obstacle to their path. In one of the innings in that Test Match, Ishant Sharma tried to sledge Steve Smith by mimicking his expression hilariously. We all have seen how Steve Smith nods his head after playing every ball. Ishant tried to mock Smith by mimicking it.
Ishant Sharma recalled the incident while having a chat with Mayank Agarwal on the series 'Open Nets with Mayank' on bcci.tv. He also said that he was trying to make Smith uncomfortable and upset his batting rhythm. The team knew that they will win the match if they dismiss Smith.
Ishant revealed the real reason behind his mimicking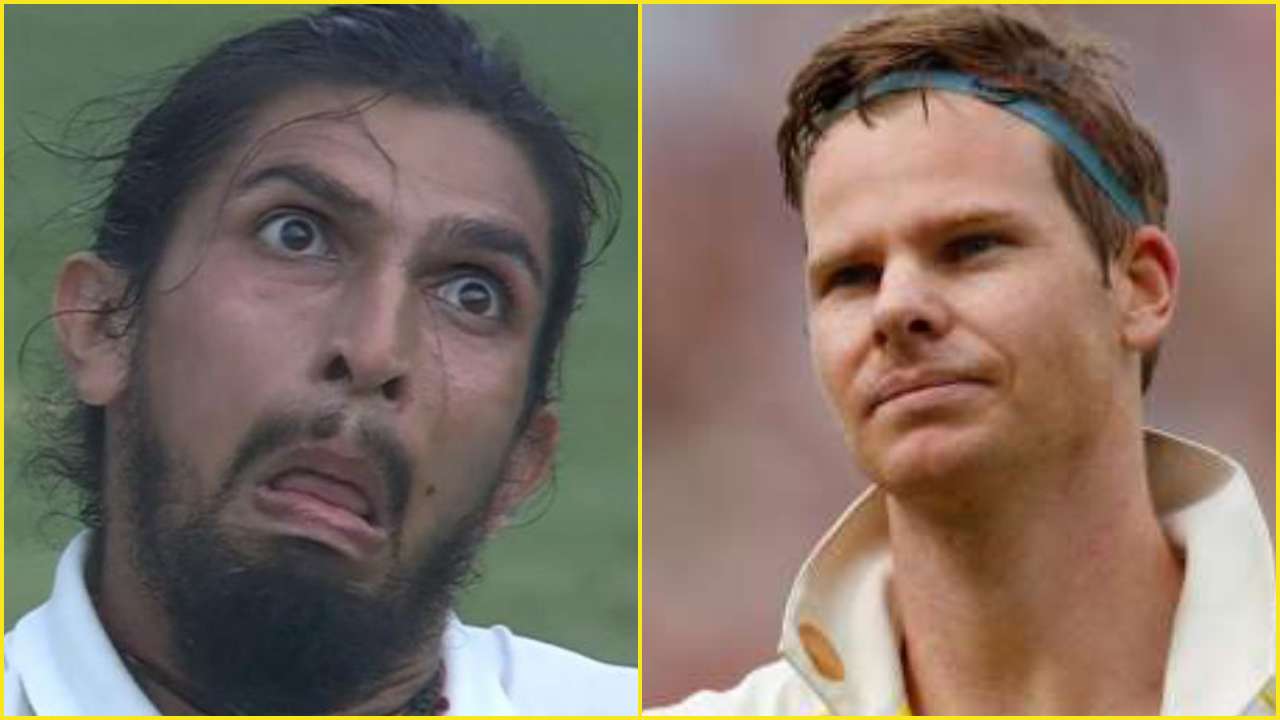 "I was just trying to upset him and was thinking how to do it, I was just trying to get him out of the comfort zone, I was just trying to make him uncomfortable. It was a close game, people tend to do things after getting swayed by emotions, you do anything to upset the batsmen, whatever I could do to upset him, I did that, Smith upsets the bowlers a lot, we know if we dismissed him, then we could go on win the match," he said.
Moreover, Ishant even said that the captain Virat Kohli gave him the freedom to be aggressive against Smith and have a go at him. However, he cautioned him not to get himself banned by any means.
Virat Kohli's role behind this?
"Virat is an aggressive caption, he loves it whenever you show aggression, he just said do whatever you want to, just do not get banned," Ishant further said.
Ishant's reaction became a meme material and viral on social media after this incident. Even Virat Kohli had a laugh seeing this. It was pure fun to see the expression on Sharma's face when Steve Smith was dismissed.
It was just a funny incident and everyone had a laugh about it. The cutest form of sledging that one would have ever seen, it can be said. However, there was no real irritation or anger or the feeling of animosity shown on the pitch. The reaction was something way different than what we had seen in the past.
This was something new and got the fans talking. Positive or negative, the cricket and the action remained on the pitch. The rest was just pure emotion. All's well that eventually ends well, at least that's what we know. Cheers!!