Suresh Raina was once a crucial member of the Indian Cricket team. However, Raina has remained out of the national team for a long time now. He last featured in the Indian Team jersey against England in July 2018. Suresh Raina has not been a regular member of the Indian team since the appointment of MSK Prasad as the chief selector in 2016.
Recently, Suresh Raina has expressed his disappointment over the MSK Prasad led selection committee, during an interview with Sports Tak. In the past, Prasad has faced a lot of criticism for the omission of big names from the Indian team.
These include the likes of MS Dhoni, Suresh Raina and Yuvraj Singh. Raina feels that MSK Prasad did not value the experience he offered to the team. He was unhappy with the decision to leave him out. Things did not go as per plan for Team India in the World Cup 2019.
They were knocked out of the competition in the semi-final stage by New Zealand. Though they were dominant in the group stages, the fans were unhappy by this overall result.
Suresh Raina vents his frustration over MSK Prasad led selection panel
"I think selectors should have taken more responsibility towards the senior players. Tell me, if I have any deficiency then I will work hard. When the cause is not known, how he will improve," Raina said.
Now, MSK Prasad has responded to Raina's allegations towards him. He revealed that he had personally talked to Suresh Raina about the way through which he can make his comeback. He even added that Raina praised him at that time.
However, he expressed his astonishment over the fact that the same person is making a completely contradictory statement now. The irony of the situation is now been seen on social media. Even the fans responded to this story on Twitter and there were multiple claims.
MSK Prasad now responds to Raina's comments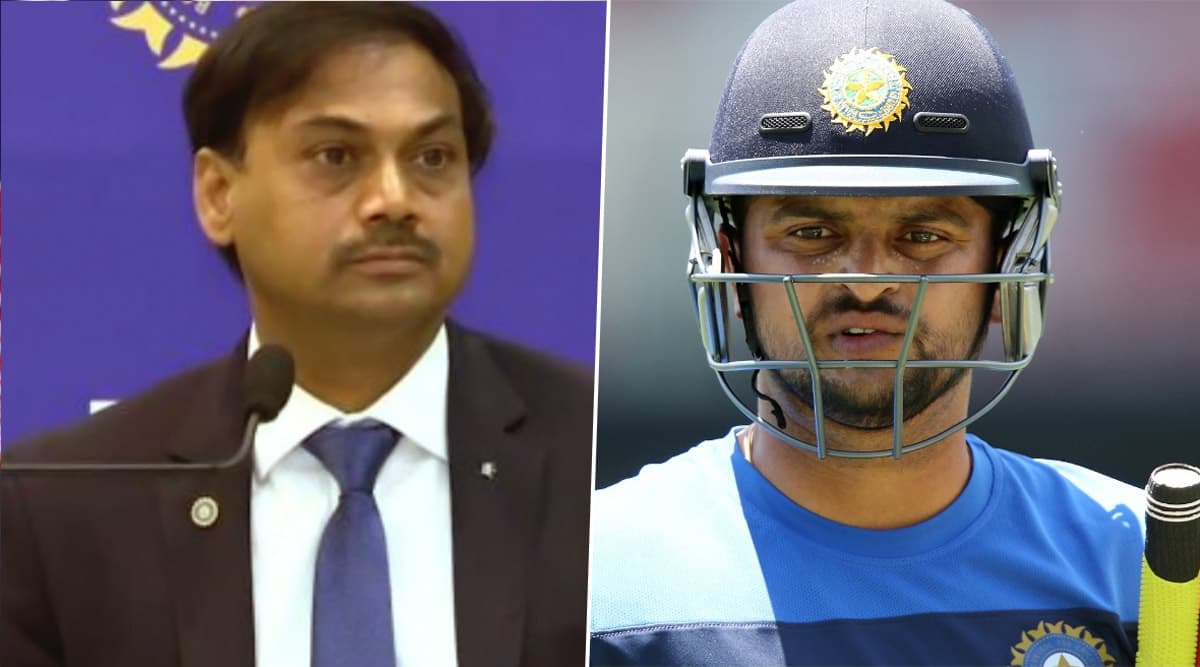 "I had personally spoken to Raina calling him to my room and explained him the roadmap for his future comebacks. He had, back then, appreciated my efforts. I am really surprised when I have heard things which are exactly contrary to what had happened," said Prasad as quoted by Hindustan Times.
MSK Prasad also cleared out that the left-hander was not in good form in the Ranji Trophy. Raina could only manage to score 243 runs in five matches in the Ranji Trophy in 2018-19. He scored only a couple of fifties. He played a little better in the Vijay Hazare Trophy. Raina scored 208 runs in six matches with three half-centuries. He had an average of 41.6.
Some players performed more consistently and better than Raina. So, MSK Prasad feels that they had to consider them for selection. He also gave VVS Laxman's example who scored tons of runs in the domestic circuit, after getting dropped in 1999.
"Unfortunately, we did not see that form here in Raina's case in domestic cricket while other youngsters emerged at the big stage with their brilliant performances in domestic cricket and India A."
"See VVS Laxman, when he was dropped from the Indian Test squad in 1999, he forced himself back by scoring over 1400 runs in domestic cricket. This is what is expected from senior players when they are dropped," Prasad added.
Well, the final decision is in the hand of the selectors now. Unfortunately for Raina, the IPL also has been suspended and there won't be any cricket, any time soon.