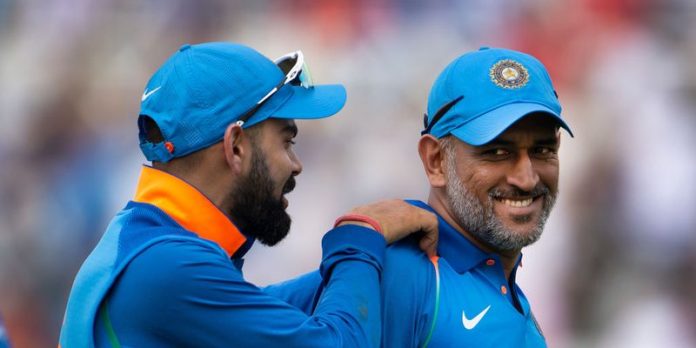 The day so many cricket fans of India wished wouldn't have come and not in such conditions, finally arrived on a special date for the country as two juggernauts of the Indian cricket team, MS Dhoni and Suresh Raina announcing retirement. But one thing that got everyone talking is both of their connection in deciding their call on the same day and surprisingly at the exact time.
'Captain Cool' MS Dhoni called time on his career with the achievement of becoming the first captain to gift the nation three major international trophies in both formats, ODI and T20, of the International cricket. Meanwhile, Suresh Raina played an integral part in most of those immaculate journeys with the left-handed batsmen also sharing honours with his mate in IPL as well.
The MS Dhoni Retirement Story Continues
Both of them played a combine of 576 ODIs, 176 T20s and 108 Tests between them. Dhoni's feet include scoring 16000 runs in his career too. Raina is the only Indian player to score a century in all three formats of the sport, a remarkable achievement.
On Saturday, both of them retired at 7:29 PM IST after the nation celebrated its 73rd year of freedom. The speculation arising about that timing is really exciting one because Dhoni and Raina seemed like planning for this day to end their illustrious career.
We can simply put into context that both are true friends and so they made this decision together on the same day and the timing adds up with it. Their friendship is well known by the cricketing world. From the Indian camp, that friendship continued when both have them wore the Chennai Super King Jersey for their exploits in IPL. Again, both of them are middle to lower-order batsmen and both are fantastic finishers. So, a strong bond builds between them. However, there is more than meets the eye.
The first theory according to the social media followers is that it is something related to both their jersey numbers. Former captain Dhoni wears the number 7 shirt while Raina used number 3 jersey. This is also the 73rd year of Independence India is enjoying and it is highly likely they choose to end it together in the year 2020. It still doesn't explain the timing of everything.
How Raina Announced His Retirement?
Raina even replied to an Instagram post from a fan stating Dhoni's retirement by using emojis of the nation. That was a finger pointing above and a 'namaskar' which indicated that both of their plans worked in hanging up their boots on this special date. We will don't know exactly what made them think like this. However, it is a friendship that certainly all Indian fans and the sport itself will miss so much.
Despite that, Dhoni and Raina will continue to contribute in the delayed IPL season. The tournament is set to start on September 19 in the neutral venue at UAE. It will be interesting to see how they perform now. The fans will be watching and will love the fact if their favourites can really perform.
There is a lot of hype built up around the tournament. It will be interesting to see whether things work out for these top stars or now.