Veteran Indian cricketer Sanjay Manjrekar has recently made it a habit to get involved in controversies with his statements and Tweets targeting current players. It will be fair to say that he himself puts himself in such situations in most of the cases. His twitter battle with Ravichandran Ashwin which took place just a few days ago, is just one of the examples of outburst that his controversial Tweets have.
As if that was not enough, now Sanjay Manjrekar has been pulled into another controversy by an interesting revelation by a cricket fan. A few screenshots from Sanjay Manjrekar's chats on twitter with a fan have shown him making some 'not so pleasing' comments about Indian All-rounder Ravindra Jadeja.
What Were The Controversial Comments Made By Sanjay Manjrekar About Ravindra Jadeja This Time?
 The fan has shared the screenshots on his twitter account which has given rise to a huge resentment among the fans towards the veteran cricketer.
It must be noted, that this is not the first time that Sanjay Manjrekar has gone below the belt commenting about Ravindra Jadeja. The last time he did so in 2019, it gave rise to a huge Social media brawl between Manjrekar and Ravindra Jadeja who found his tweets to be distasteful.
In the 2019 World Cup, India had lost a match against England. It was poor display from the Indian side indeed. However, not as much to justify the comment that Sanjay Manjrekar made targeting Jadeja. He went public and called Ravindra Jadeja a 'bits and pieces player'. The comment had highly offended the player. Ravindra Jadeja made it clear that he will not tolerate below the belt comments like this and addressed the matter personally. The fans also supported the Indian all-rounder and Sanjay Manjrekar was trolled like anything on social media.
I didn't want to share this personal chat in public, even though it's full to shit. But couldn't help, coz ppl need to know this side of this man. @imjadeja would be proud of what he did to prove you wrong. @BCCI is this the kind of man you would want in your com panel in future? pic.twitter.com/AUjX301Foz

— soorya narayanan (@soorya_214) June 7, 2021
The screenshot that has now come out, shows Sanjay Manjrekar saying that Ravindra Jadeja's English is poor. That is why he could not get the term 'bits and pieces' that he used two years ago.
However, this time
Ravindra Jadeja
has not reacted to the controversy yet. Jadeja is currently preparing for the World Test Championship with the rest of the team in England. The one match (5 days WTC finals) is scheduled to start on 18th June in England. It is the first time that a test match will be played at a neutral location.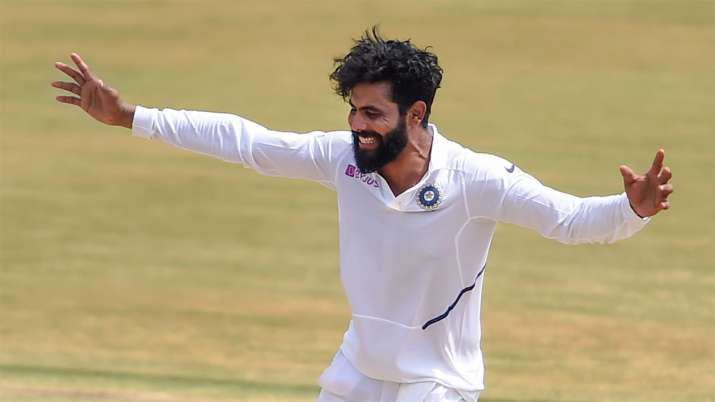 Ravindra Jadeja has developed himself into one of the most important players of our Test squad. His improved bowling is coming handy for the Indian team. Virat Kohli is using him now and then to pick up some wickets. Jadeja has always been dependable in his batting and fielding performances. The improved bowling skills definitely makes him one of the most complete players out there right now.
After the WTC Final, India will also play a 5-match test series against England. That will be on their home ground. The Men In Blue now have a continuous set of matches. The fans are ready for the Indian team to get back in action.