With the year 2020 coming to an end, The International Cricket Council reveal the Team of Decade across all three formats. The cricketers who have performed exceeding well in the stipulated time frame from 01 January 2011 to 31 December 2020. The usual names made the list with the likes of Virat Kohli, Steve Smith, David Warner making the rows and there wasn't much chance of controversies and critical omissions in the team across all formats.
However, one thing that was evident was the exclusion of Pakistani players, none of the ICC teams had a single Pakistani cricketer even modern-day T20 great Babar Azam failed to make the cut and that made fans and former players go berserk on social media.
Shoaib Akhtar Is Not Happy With The ICC; What He Said On His YouTube Channel?
Former Pakistan speedster Shoaib Akhtar slammed ICC for omitting Babar Azam after looking at his impact and contribution to the national team in the shortest format of the game.  Akhtar was evidently irritated and joined hands with the Pakistani fans. He launched an attack on the council for turning a blind eye towards the Pakistan players. The Rawalpindi Express has been amidst controversies with his statements and it is nothing new for him. Therefore Akhter on his youtube channel mocked the World Xi as IPL XI and also accused ICC of being biased and favouring the benefits that they get.
"They did not pick a single player from Pakistan in this team. We clearly do not need your (ICC) T20I Team of the Decade. That is because you announced the IPL team. Not a world cricket team. It is clear that the ICC only thinks about money, sponsorships, and TV rights. They introduced two new balls and three powerplays (in ODI cricket). Where are Dennis Lillee, Jeff Thomson or even the big five of West Indies or Wasim (Akram) and Waqar (Younis)? Where are the world's fastest bowlers or best leg-spinners? They went away because ICC decided to commercialize and materialize cricket so much that they allowed ten leagues to earn more revenue."
Akhtar Slammed ICC For Not Including Babar Azam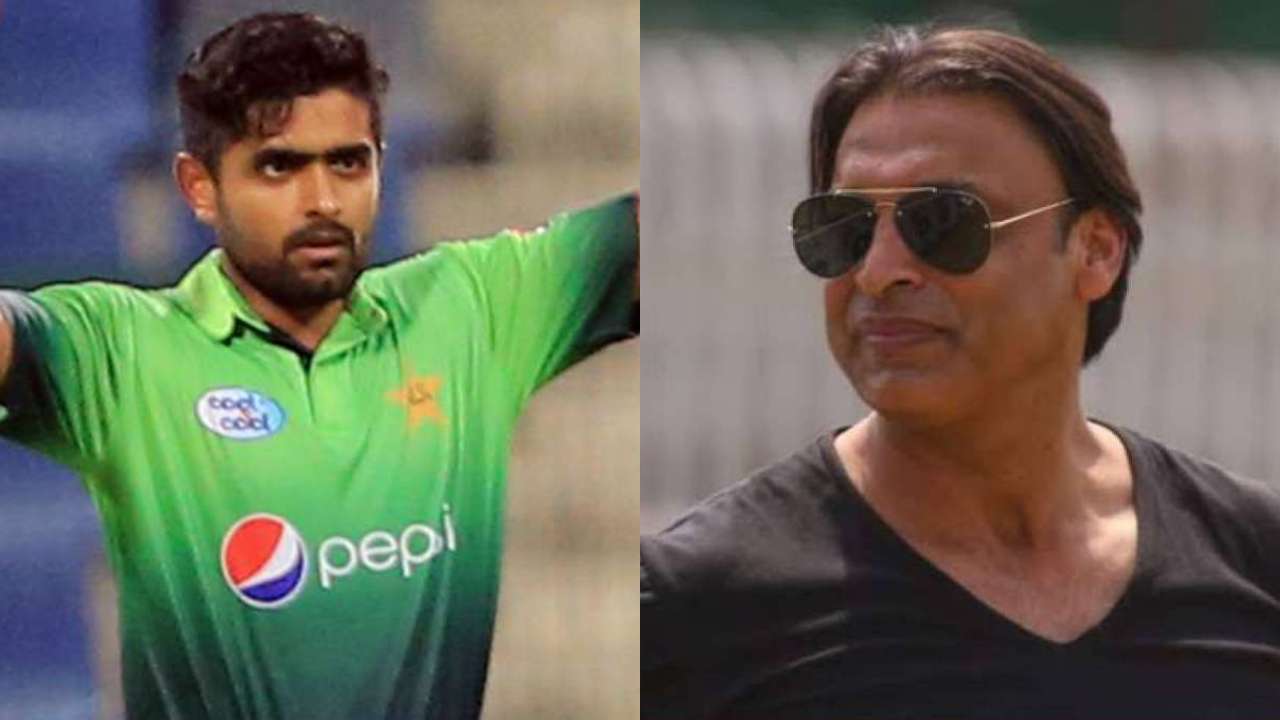 Akhtar's fury is not unknown as ICC not selecting even a single Pakistani player would agitate any cricket fan from that country.  However, he is saying those words louder looking at the statistics of Babar Azam and his omission has come more of a surprise for Akhtar who feels that the batsman has been the best in the shortest format.
The ICC did not include Babar in their T20I Team of the Decade despite the 26-year old averaging a superb 50.94 in T20Is. Akhtar labelled that the teams picked by ICC as embarrassing.
"I think THE ICC HAS forgotTEN that Pakistan is also a member of ICC. They also play T20I cricket. Did not pick Babar Azam, who is currently the number one batsman in the ICC T20I rankings (Currently SECOnd in  THE ICC T20I WORLD Ranking).

"THEY Just want TO HAVE A COUPLE OF World Cups in three years and leagues…..There is a big difference between today's cricket & BACK in THE DAY, WHICH WAS 70's cricket. If there WAS no Sachin vs Shoaib then what IS the point of watching cricket? There is no big player than Babar Azam in T20I AT PRESENT. HE IS A top-scorer for Pakistan & his averages show what he has done for the country, even in comparison with Virat Kohli. It is so embarrassing & I Am sure after this video they will think that they have to announce the World Team of the Decade, not the IPL team."
ICC's T20I team of the Decade: Rohit Sharma, Chris Gayle, Aaron Finch, Virat Kohli, AB de Villiers, Glenn Maxwell, MS Dhoni (wk/capt), Kieron Pollard, Rashid Khan, Jasprit Bumrah, and Lasith Malinga.