Veteran Pakistan cricketer Saeed Ajmal is being heavily trolled all over social media for a hilarious statement that he made recently in an interview. He said that he can prepare any young bowler to bowl a doosra that spins to great extents without bending the arm by 15 degrees, in a month's time.
What Did Saeed Ajmal Say In This Recent Funny Interview?
In the interview that Saeed Ajmal gave, they were discussing how ICC banned certain players. That was for their arm action (Sunil Narine is the biggest example) saying that they use illegal actions to spin the ball more. It must be noted here, that during bowling action, the bowlers' arms must not extend (bend) above 15 degrees. The action can be due to the rotation of the shoulders. However, it can't be by the extension (bend) of the arms.
Saeed Ajmal is just too much

🤣🤣🤣🤣🤣

'I can bowl, I ready the guys like within a month any youngster can bowl doosra within 15 degrees but ICC ban straight away said no body can bowl, science said, why science fuckin man, what da scance, science is the man' pic.twitter.com/7AO6pHSytb

— Ghumman (@emclub77) June 15, 2021
Any deviation from this limit means the bowler has thrown the ball and not bowled it (illegal/chucking). The Pakistani spinner said, "I can bowl. I ready the guys like within a month. Any youngster can bowl doosra within 15 degrees but ICC bans straight away. They said nobody can bowl. Science said, why science fuckin man, what da science, science is the man!!"
It is worth mentioning that Saeed Ajmal's action was questioned by many for a long period of time. Although he was not imposed with any suspension for chucking during the span of his career, many netizens and experts have pointed out with legitimate proof that Saeed Ajmal might have bowled with an illegal action for almost the entirety of his career.
It was this topic that the interviewer, Usman Khawaja had questioned Saeed Ajmal about. To which the spinner answered in the most hilarious way. It is seemingly visible that the spinner might not have any wrong intention in his deliberation. What he tried to say is that all things that happen in sports can not be explained with science.
Further, he added that anything is possible. The way in which he presented his points, has got everyone laughing, especially the part involving science.
What Did The Banned Player Say About The Indian Star Spinners?
Moreover, the cricket fans, especially the Indian cricket fans, live to troll the Pakistani players. They love to do it on any occasion that they get. This is due to the very well known rivalry and enmity between the two nations. It is a two-party thing in which both the nation's troll each other at every opportunity they get.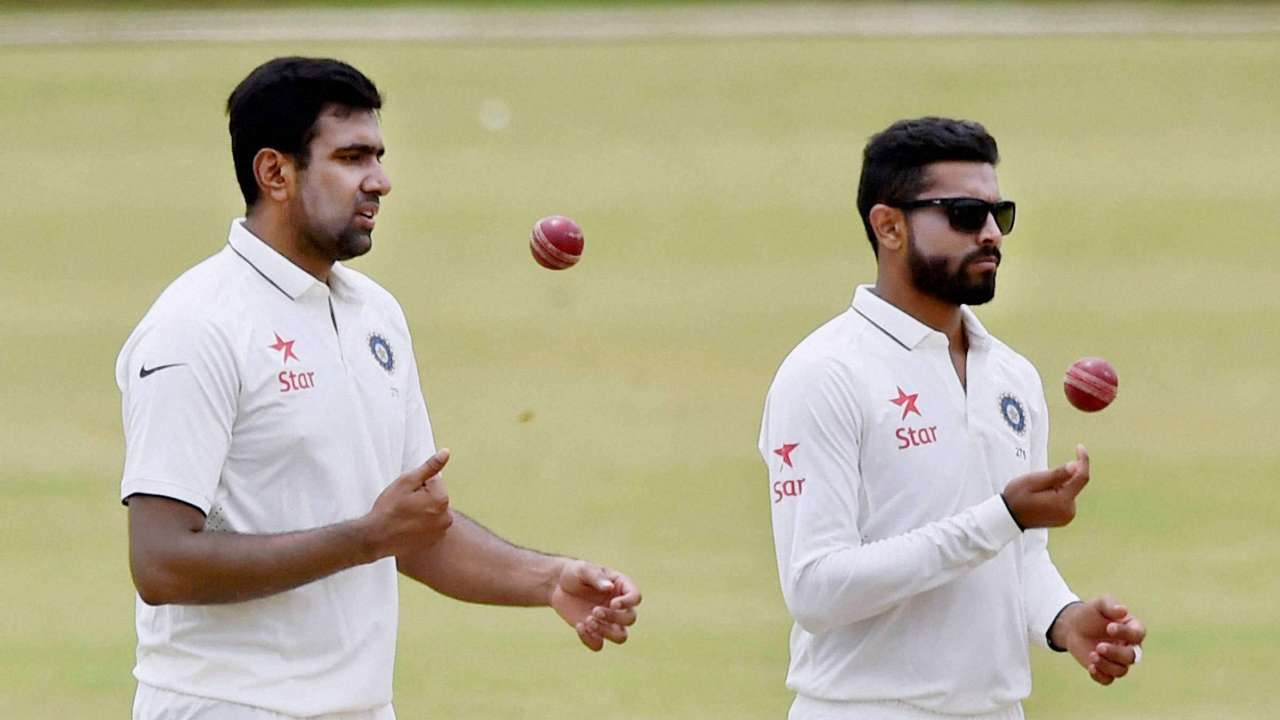 In the same interview, talking about the same topic, Saeed Ajmal also said that Indian spinner Ravichandran Ashwin also used to have an illegal action. According to Saeed Ajmal, to save Ravichandran Ashwin from getting banned, BCCI had kept the bowler under covers for a long time. That is the time during which he stayed away from international cricket.
It is not the first time that Saeed Ajmal has criticised Ravichandran Ashwin for having an illegal action. In 2015, when the controversy regarding Saeed Ajmal's illegal action started, he had done the same. He had openly said that India's Ravichandran Ashwin and Ravindra Jadeja have a similar action as well. They should thus be banned or suspended.