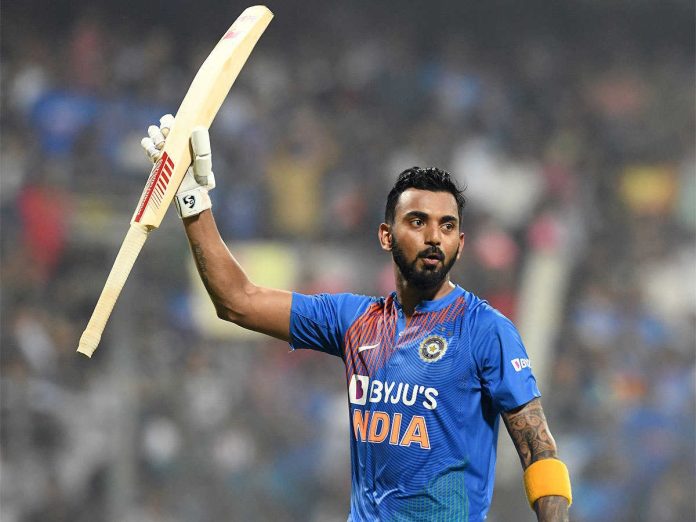 KL Rahul has been recovering from his operation after he was diagnosed with acute appendicitis. The Punjab Kings skipper was rushed to the hospital amid the IPl 2021 tournament. With the competition being suspended, it seems that the player is back in action. Not on the cricket pitch yet but on Instagram at least.
His love life has been a hot topic for his fans. The female section of his following has been monitoring his accounts quite constantly. So do some of the guys and the media, who want to know what is KL Rahul doing in his personal life. The cricketer was said to be dating actress Athiya Shetty previously.
The Latest Update On The Love Life Of Opener KL Rahul?
The fans have been waiting for cricket to resume, with Team India preparing for the upcoming challenges. At such a point in time, KL Rahul has been getting fitter too. The Punjab Kings skipper is ready to go when the cricket resumes. He will want to carry on from the form that he showed in the IPL, where he was carrying his team from the top, with regards to their batting.
With that being said, model Sonam Bajwa had sent out a recent post on Instagram. Tempted to respond, KL Rahul replied in the comment section as well. As soon as he did so, the response went viral and the fans started talking about it.
Below are the details of what exactly happened on Instagram-
The fans love a good story, don't they? Gossip keeps the world going. Some of the fans were not able to comprehend what was going on. Others started comparing her to Athiya Shetty.
Some Of The Responses Of The Fans On Twitter Summed It All Up
I mean she's beautiful than the shetty girl lol

— levi (@mojitoclan) May 21, 2021
Just read the caption pic.twitter.com/DxvvIOxzAu

— RaCase (@RakeshSathua5) May 21, 2021
KL rahul ko main "us" kehna chahunga

— Kinda Joey (@Sahilarioussss) May 21, 2021
you can praise one woman without degrading another woman. your internal misogyny is showing

— nahi yaar (@notevenbitfunny) May 21, 2021
😭😭😭😭😭 pic.twitter.com/LN09GwOe1S

— J🍦| #freepalestine🇵🇸 (@jiyaaaaa18) May 21, 2021
Not him doing my girl Athiya wrong

— prix⁉️ (@prixtwix2) May 21, 2021
Punjab King's Captain taking care of every Punjabi girl.

"Just a call away" is how leaders should be.

— Ramneek Singh (@BeerBug4) May 22, 2021
Well, though we do report the story, we at Beyond The Posts wish KL Rahul a speedy recovery. Whatever be his connection to Sonam Bajwa, we just hope that he can focus on cricket too. There is a very crucial phase coming up for Indian cricket and for the cricketer himself too.
The World Test Championship final is just around the corner. Team India will be facing New Zealand in that and will want to win it. Further, there is a series against England lined up too. Virat Kohli and co. will want to be on top of their game for that one as well. To add to that, the IPL 2021 competition and the T20 World Cup, make this year really crucial from every cricketer's point of view.