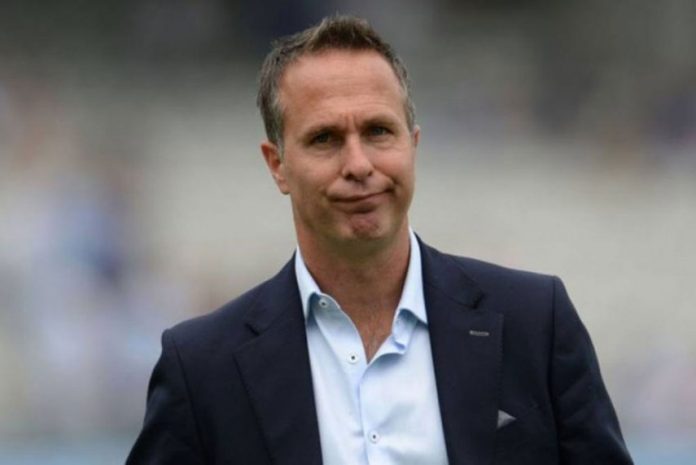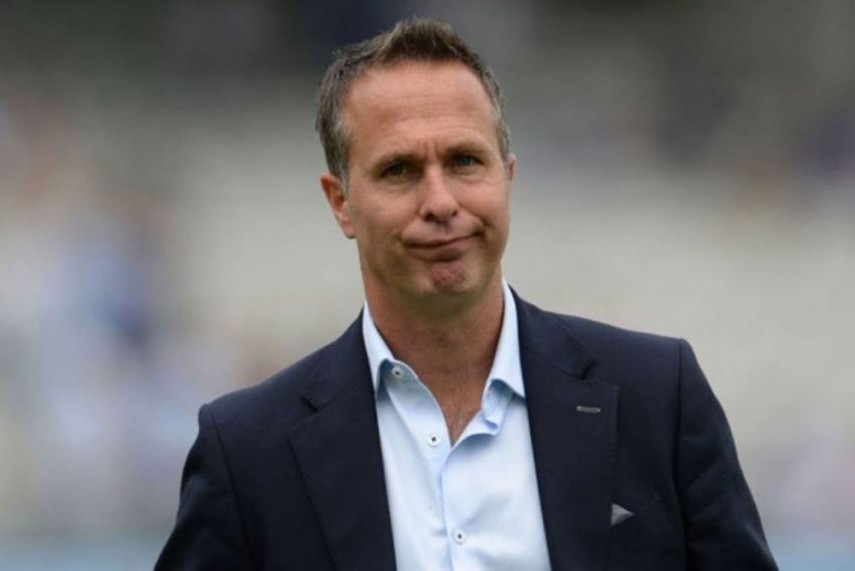 Michael Vaughan has been the talk of the town in recent weeks. That is due to the fact that he has been taking digs at Team India a lot. The Indian fans have not been liking some of his recent posts. Further, a few former players and journalists have even been reverting to it, like any normal fan on Social Media.
With that being said, the former England skipper had sent out a Tweet recently. It was about the poor fielding standards showcased by Team India. Though there was a similar incident that highlighted England's flaws too, Twitteratti wasn't going to stop themselves from having some fun.
Here is the initial Tweet sent out by Michael Vaughan-
I am inviting all the Indian Team to join my Fielding academy … it's a very exclusive club … #INDvENG

— Michael Vaughan (@MichaelVaughan) March 14, 2021
The Indian fans obviously reacted to this with harsh criticism and trolls. One such troll caught everyone's attention in particular. It was about Michael Vaughan's days as a player and his fielding.
The Video Of Michael Vaughan Fielding From The Archives That Went Viral
When the fans Twitter want to troll someone, they have their content ready. That was once again the case with Michael Vaughan, who got more stick from the Indian fans especially. One user that goes by the name @jetha_the_mad shared a video of the Englishman fielding.
In this video, Michael Vaughan dives to save a boundary. He can't do that and the ball goes under him. On the other hand, the attempt displaces his trousers to an extent. This seemed like a very incident to be remembered at this time, while the former English batsman was trolling the Indian fielders.
Below is the link to this funny video that went viral and the trolls wouldn't stop-
He will teach fielding …..lol 😂🤭

He can't taking care of his pants and He wants us to learn fielding tips.pic.twitter.com/GTc70prifd

— Jetha (@jetha_the_mad) March 14, 2021
Based on our understanding at Beyond The Posts, we can just suggest that the Indian team needs to be as far away from the Michael Vaughan academy of "anything" related to cricket, especially cricket for their own good. The fans might agree with us as well, though he was a good batsman.
What Next For Team India Heading Into The Third T20 International Against England?
It is good to see former English players and now turned Pundits take digs at Team India. The last time Kevin Pietersen did it during the Test series. He got heavily trolled for commenting too early. Such will now be the case with Michael Vaughan, who clearly has a big mouth on Twitter.
The fans on Social Media platforms are rather ruthless. They will surely highlight all the positive things when the team is playing well. In other instances, when the team isn't, they can also troll their own players. For now, the former English star is in danger. Be careful Michael Vaughan, with what you say. Twitter loves you. A lot!!