Silly Third-Umpire Calls- The Mumbai Indians start, Suryakumar Yadav, announced himself to international cricket with a brilliant six. He took his opportunity well to score his maiden fifty in his first T20 game. However, as much as the start was great, his wicket was equally controversial too. He was caught by David Malan and Twitter erupted on that call after he was given out.
Another major error was the wicket of Washington Sundar. The batsman steered the ball to the boundary only to be caught by Adil Rashid.
Blunder By The Third Umpire That Cost Washington Sundar His Wicket
Though it looked like a simple catch, the England all-rounder had touched the rope. The rope moved and it should have been six runs to India. However, the third-umpire was in a world of his own.
Below is the video of the umpire's silliest error of the night-
Umpiring Level 🙆🏼‍♂️🙆🏼‍♂️😕😕😕 pic.twitter.com/NKtgkTM4Lv

— ribas (@ribas30704098) March 18, 2021
How could Adil Rashid not know his heel was touching/feeling the rope while taking that catch? Incompetent umpiring yes, but in my book Rashid did WRONG #INDvsENG #AdilRashid

— Vikrant Gupta (@vikrantgupta73) March 18, 2021
SKY made a really positive start to the game, as he hit a six off his first ball. It was really impressive and the fans loved it. Below is the video-
Suryakumar yadav announces himself in international cricket.
with a first ball six to Jofra Archer 🔥#INDvENG pic.twitter.com/7LNqmKlP1r

— Jay. (@Itxjunu18) March 18, 2021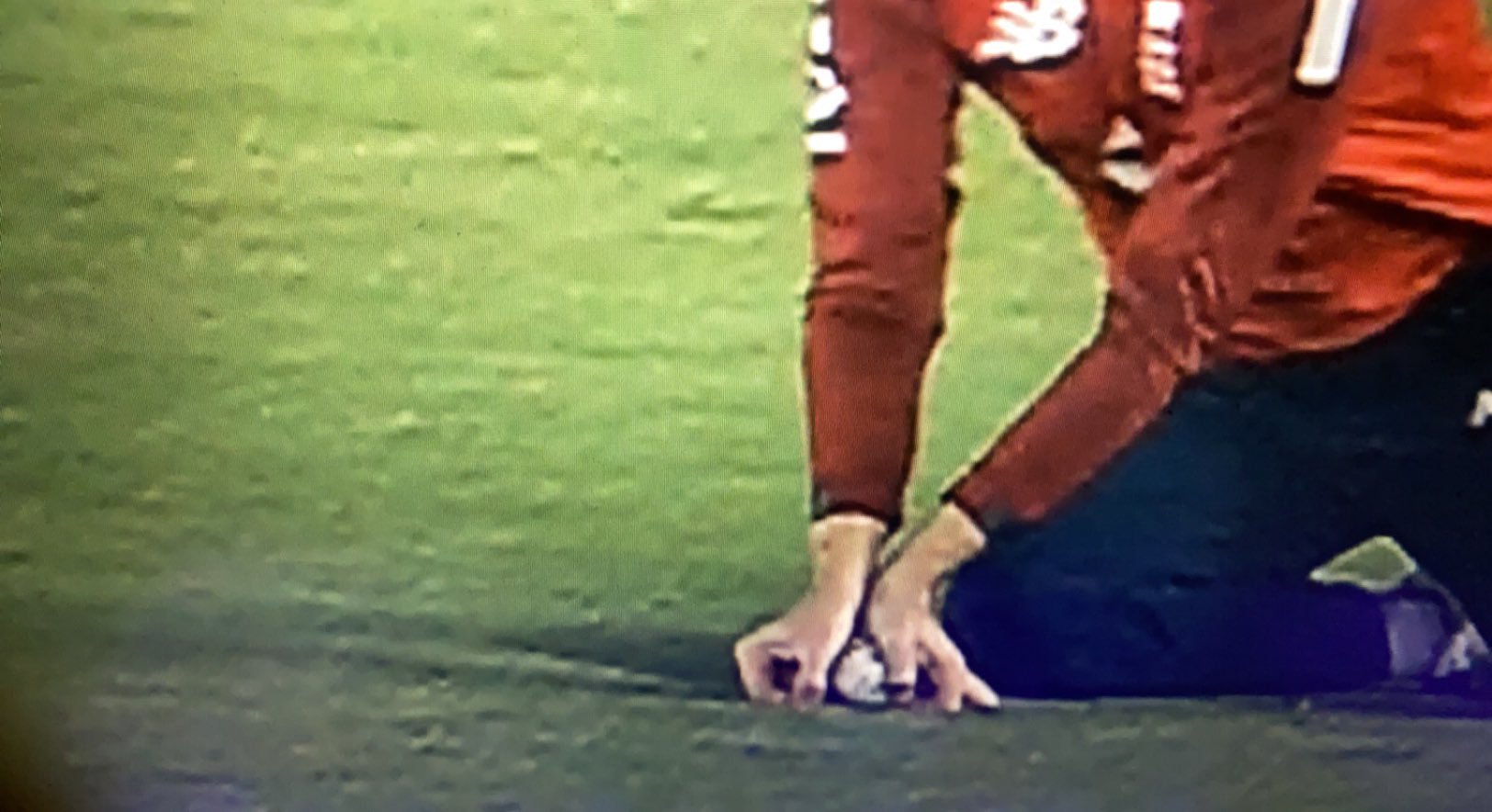 The Video Of The Wicket Of SKY That Went Viral, After Third-Umpire Virendra Sharma Gave Him Out
This decision shook things up with the fans really angry. They started calling the umpire out. Twitter erupted with memes as well. The call was just that bad. Some fans even called David Malan out.
Here is the video of the wicket that triggered the fans-
No sportsman spirit left in Malan. Gotta feel for #suryakumar. It was NOT OUT !! #INDvsENG_2021 pic.twitter.com/edh2QsQehZ

— UrMiL07™ (@urmilpatel30) March 18, 2021
Here was Virender Sehwag's Reaction To The Decision Of Virender Sharma Giving Suryakumar Yadav Out-
It was a very bad call and even the former Indian cricketer was not happy with the call. He, along with a lot of fans reacted on Twitter and they were just angry. Already India was trailing this series 2-1. Another loss would mean that England would win the series in itself.
Third umpire while making that decision. #INDvENGt20 #suryakumar pic.twitter.com/JJp2NldcI8

— Virender Sehwag (@virendersehwag) March 18, 2021
Due to this reason, it was essential to win the game. However, with the decision going in England's favour, the balance did turn around a bit. Despite that, Team India managed to score 185/8 and put up a good score. However, it will be up to the bowlers to defend this total.
Suryakumar Yadav came into the team and made a strong impact. It was a great knock on his debut and he set things rolling for the home side. Now, it is up to the bowlers and the fielders to make it 2-2. Only then, will his innings really matter for the hosts, who are keen to be the best T20 team in the world, displacing their rivals England!!