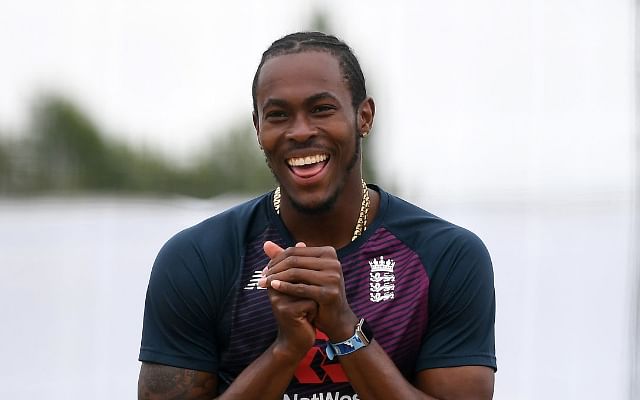 Michael Vaughan made some bold statements on Team India's fielding from the second T20I. He was adamant that the fielding should be better. Not a lot of Indian fans would disagree with that. However, they would have surely disagreed with the advice that he gave to them. With that being said, the English players have dropped a few catches since then. Jofra Archer was the most recent culprit to do so.
Michael Vaughan advised the Indian players to train in his academy for fielding. That was so that they could improve on their overall performance on the pitch. Here was the Tweet that he had sent out during the last game.
I am inviting all the Indian Team to join my Fielding academy … it's a very exclusive club … #INDvENG

— Michael Vaughan (@MichaelVaughan) March 14, 2021
Well, since he did that, Ben Stokes already got trolled once. Further, today Jofra Archer did the unthinkable too. That would have really frustrated the former England captain.
Keeping that in mind, the eyes were today on the English team. They were expected to put yet another solid performance in the game, as they won the toss and chose to bowl. Things started off really well for them. Jofra Archer nearly got the wicket of Rohit Sharma early on, when the opener hit back the ball to him.
Despite Jofra Archer being one of the best fielders in the world of cricket and being even better off of his own bowling, he dropped a sitter. That was just shocking to watch and Rohit Sharma would have been relieved.
Below is the video of the catch that was put down by Jofra Archer-
It was a very simple catch and Archer should have taken it. He gave Rohit Sharma a life, which the Indian skipper could not capitalize on. He was out later on just for 15 runs. Mark Wood got his wicket, just like he got KL Rahul out. It was yet another poor start for Team India.
Can Team India Get Back Into This Game Now; Or Will They Crumble Like In The First Game?
14.3 overs gone and the score was 86/5. Team India had slowly recovered. KL Rahul, Rohit Sharma, Ishan Kishan and Rishabh Pant were back in the pavilion already. Seven overs to go, they needed a strong finish. There was enough batting to follow.
Things had been turned around by Virat Kohli and co. Shreyas Iyer was the man batting with the Indian skipper. The duo had played well in the last game as well. It was good to see Team India fight in this match, unlike the first game where they batted first. That was so much better from the home side.
However, they will want to add another 70-80 runs to this tally. Jofra Archer still has a couple of overs left. That will make it that much tougher for the Indian team. Keeping that in mind, this partnership is the crucial one. Hopefully, they can stay there long enough and accelerate towards the end!!