The world has been split by the impassioned gesture by Indian skipper Virat Kohli during the fourth Test against England at the Oval. On the fifth day, as the visitors were closing in on victory, Kohli played the trumpet and pointed ten fingers at the Barmy Army. The event occurred when Jasprit Bumrah bowled Ollie Pope for a duck with an absolute beauty of a ball, resulting in England being dismissed for just 210 runs.
Kohli, sensing an opportunity to poke fun at the fervent Barmy Army, joined in on the act and made sure everyone knew who was in charge. The primary the talking point was Kohli's action, which sparked a debate among experts, fans, and detractors over whether it was necessary given India's inevitability of winning.
Lawrence Booth, a cricket writer, mocked Kohli by writing 'loved it, but later clarified his position, saying he didn't "really love this" and found it "weird when a top-class sportsman isn't content with winning a game, having totally outplayed the opposition, but also wants to stick it to the fans."
To clear up any confusion, I don't really love this. I find it weird when a top-class sportsman isn't content with winning a game, having totally outplayed the opposition, but wants to stick it to the fans too. https://t.co/s2LJi4HnuK

— Lawrence Booth (@the_topspin) September 6, 2021
Nick Compton, a former England opening batsman, was also dissatisfied with what the Indian skipper did and expressed his disapproval on Twitter. "Yeah, it does not appear to be going well for him! There is no need."
Yea it doesn't look good for him! No need

— Nick Compton (@thecompdog) September 6, 2021
What Did The Biggest Critic Of The Indian Team In Recent Times Have To Say?
Michael Vaughan, a former cricketer turned analyst, offered a different view on the situation, praising Kohli's character and calling him an outstanding leader of the game.
The 2005 Ashes-winning skipper told Fox Sports'; The Back Page, "Virat Kohli is an outstanding leader. He has simply a whirlwind of energy. With these trumpet signals, he was taking the crap out of the Barmy Army. It is fantastic. We do not have enough personalities in the game. He is attempting to rile up his own fans by imitating the crowd."
Kohli's participation in the game through involving the spectators, according to Vaughan is an interesting trait to have.
"He was getting them going when they came out after lunch. It was like he was at the end of the long jump in the Olympics trying to get the crowd going."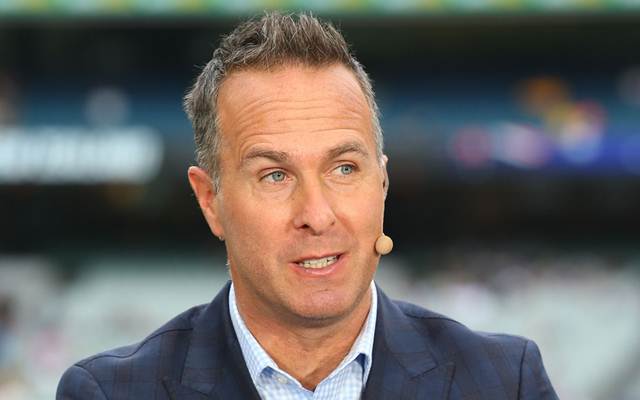 "He is a wonderful person. He provided a tactical masterclass on how to win a Test match yesterday. Those who believe Kohli's gesture is inappropriate for the game, according to the former England skipper does not understand what entertainment is.
The former top-order batsman stated, "Those who complain are just boring. They have no concept of entertainment. We work in the entertainment sector. Guys like Virat Kohli are essential. Characters are required. If you go back to the 1980s and 1990s, there was a lot more personality (after the character)."
"We work with them. Shane Warne is one of the great personalities. A true gentleman who is as crazy as a box of frogs. But you know you have got a great character in the commentary box. And on the field. When you get someone like Virat Kohli, who stands out because we do not have many characters. There are not many teams that have characters willing to do what Virat does. He is prickly, he does not like criticism. Always responding to anyone who criticises him, which I like."