England all-rounder Tim Bresnan has picked his all-time Cricketing XI in a recent video. The pacer also known for his ability with the bat, did a recent live video. He talked about the brilliant players that he has played with and watched. Then he decided to pick his best XI, with all the players that would make up a team of an all-time cricketing XI.
It is always tough to do this in all three formats separately. However, Tim Bresnan decided to do his best of all time in one. That would surely be way tougher than doing them separately. However, it is what it is and the fans liked some of his best picks.
The Players That Tim Bresnan Included In His All-Time Cricketing XI
The video was shared by the official page of the Lord's Cricket Ground back in 2019, as part of something that they do on a player's birthday. Tim Bresnan started off with Alastair Cook, as his opener. The Englishman was one of the best at least in Test cricket. This mean that Bresnan was more trending towards the Test team with regards to his best XI.
Bresnan being English, it was understandable why he would pick Cook. However, another factor that the fans would know is that Cook was a really good batsman, highly rated by a lot of cricket fans and Pundits. His contribution for English cricket is rather significant too. He is England's all-time leading run scorer as well, which is a big feat in itself.
The second batsman beside Cook was Adam Lyth. He called the most naturally-gifted player that he has seen. Further, he added that he is just a fun guy to have around in the dressing room. The 30-year-old Lyth played just a tally of seven Tests for England since his international debut back in May 2015.
Next up was Joe Root, who is currently one of the best in the world and the England skipper in the longest format. Though he is in and out of the ODI format at times, he is still a great batsman and a high quality player. Totally justifies his selection in any best team.
Further, Tim Bresnan added an Australian legend in Darren Lehmann. The all-rounder had been at the heart of Australia's prime and was quite under-rated at times. He did a neat and tidy job many times and helped the team to win some crucial games.
Next up was the wicketkeeper and skipper Gary Ballance, that Bresnan liked on and off the pitch. He called him a true captain in both senses and admired his contribution to cricket. He jokingly added that is probably the reason why he didn't get picked that often, as he called him the best captain.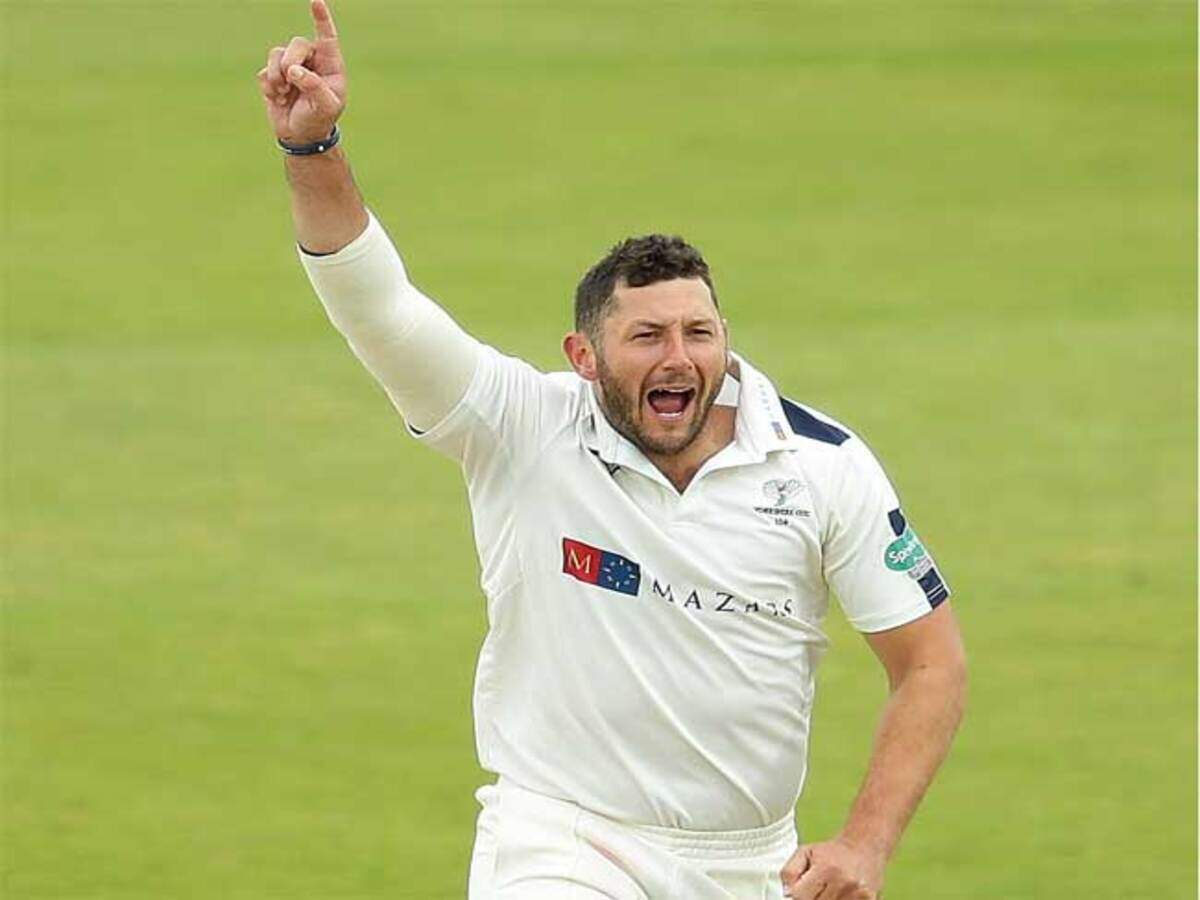 Next up Bresnan picked himself at six, ahead of the other bowlers. The list of bowlers included Adil Rashid, Stuart Broad, Mitchell Johnson, Steve Harmison and James Anderson. Three English pacers and one Aussie one. Great selection to have the likes of Anderson and Broad there, who are still playing till date.
Mitchell Johnson on the other hand, has been one of the best Australian fast bowlers in recent times. All deserve their due credit for their contributions to the game of cricket.
Below is the full video of the lineup that Tim Bresnan picked-
Tim Bresnan All-Time Cricketing XI
Alastair Cook
Adam Lyth
Joe Root
Darren Lehmann
Gary Ballance (C) (WK)
Tim Bresnan
Adil Rashid
Stuart Broad
Mitchell Johnson
Steve Harmison
James Anderson
The reaction of the fans in the comments' section was just funny. They were trolling Tim Bresnan by saying that he had the worst picks of all time. Not the kind of response he would have wanted. Some even called it an Ashes XI or an England XI. Others trolled England for not having won the World Cup a single time (back then). We know the Englishman wouldn't care about such comments, but indeed, was this actually a All-Time Cricketing XI or did Tim Bresnan hear the question wrong? We leave that to you, the cricket fans!! Cheers!!